Money matters but it is not everything to Australians, a new study reveals.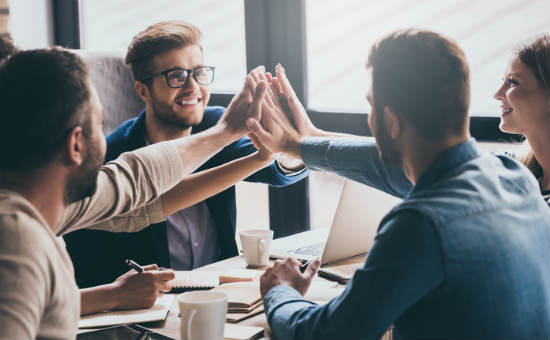 Curtin University Business School studied 17,000 Australian workers to analyse the key aspects of job satisfaction for a new report, Happy workers: How satisfied are Australians at work?
Report author Professor Rebecca Cassells said that while money matters to some extent, "it's not everything that we need to feel satisfied in a job".
"Satisfaction with your job overall is associated with higher pay, but only to a point," Cassels said.
The report found that 'very satisfied' workers actually earn a lower average amount each week than those that reported as being 'satisfied' – $1,182 compared with $1,267.
Other job satisfaction findings
Study participants working in more remote regions reported as being more satisfied with their work.
That possibly explains why the report found that workers in Tasmania are some of the most satisfied – ranking first for job satisfaction and flexibility.
With regards to age, workers over 70 were the happiest compared to other generations.
"We know that people working beyond the age of 65 and beyond pension age, and definitely into their 70s, are probably doing so not out of necessity but out of love for their job and love for the work that they're doing," Cassells told ABC news.
Nearly two thirds (61%) of the builder generation (aged 73+) reported being happy at work.
This is around double the percentage of other generations, with only 24% of Gen Y, 28% of Gen X and 33% of Baby Boomers being happy with what they do.
The report also highlighted that higher levels of education are pursued at a greater rate than in previous generations and will more likely deliver increased pay in the workforce.
"But higher levels of education do not necessarily translate into higher satisfaction at work," said Cassels.
Almost 30% of workers were found to be dissatisfied or not so satisfied with their total pay and working hours.
Satisfaction with job flexibility and hours decreased rapidly beyond 38 hours a week.
"Australians who work for themselves or in small businesses, in the not-for-profit or government sector and workers that can do some of their work from home each week are more likely to be satisfied in their jobs," Cassels said.