It's always exciting watching your savings grow, so here are our best tips for your short-term and long-term savings goals.
Whether you have a savings goal in mind, like an end-of-year overseas holiday, or you just have some spare cash, it's vital to know how to earn the most interest on your cash.
We know that there are two very different types of savings goals that people have – short-term goals such as building an emergency savings fund, or taking a holiday, and long-term goals such as saving for retirement or children's education.
But each of these two types of savers has different needs – so we decided to write about how to achieve both short-term and long-term savings goals.
We asked our Research team two questions:
Short-term savings goals: If you wanted to save $200/month towards an end-of-year overseas trip, how would you go about it?
Long-term savings goals: If you had a spare $200,000 that you needed to store somewhere, how could you get the best interest rate to grow those savings?
How to reach short-term savings goals
Saving for something in particular? Whether it's a new car, an overseas trip, your wedding, or the deposit on your own home, it's important to maximise your savings efforts to stay on track.
Set a timeline to reach your goal.
Use a savings plan calculator to work out how much money you need to set aside each week/month.
If you don't already have a budget, write one!
Use the right savings tool – look for an outstanding value savings account using our star ratings.
Set a few milestone savings goals along the way towards your big goal.
Set up a recurring, scheduled transfer from your pay account straight into your savings account each week/month.
Follow our tips for budgeting and saving money.
Keep reviewing your progress and remembering your goal.
We discuss a few of these tips in more detail below.
Here's how it would look in practice…
If you can afford to put away a certain amount per month (e.g. $200/month), and you're either a disciplined saver or someone who requires a little incentive to stick to your goals, an account that pays you bonus interest rates if you meet certain criteria could be for you.
There are a number accounts that pay interest significantly above the base rates if you meet the criteria of the particular account, for example requirements including:
Contribute $200 monthly deposit to account, and make no withdrawals; or
Have your salary deposited into a linked transaction account
By meeting the bonus rate criteria, you could earn up to 3.05% p.a. with savings accounts on our database (as at 27 March 2017) on your savings – giving you $2,433.84 in savings by the end of the year.
1. Set a timeline to reach your goal
Some of us need the pressure of a deadline to kick our butts into gear and start saving! Others will find it easier to save diligently, but everyone can benefit from picking a date and sticking to it.
2. Use a savings plan calculator
As the saying goes, failure to plan is planning to fail. So use our Savings Plan Calculator to work out how much money you need to put aside each week, fortnight, month, etc. in order to reach your savings goal on time.
Simply enter the amount of savings you start with, your ongoing contributions (and how often you make them), and the interest rate your account is earning.
You can see the difference that saving just a little more each week or month might contribute to reaching your goal sooner:
Savings Plan Calculator - Canstar
3. Create a budget
Don't already have a written budget? Use our Budget Planning Calculator to stack on track as you work towards your savings goal:
Budget Planner Calculator - Canstar
4. Find a 5-star rated savings account with a high interest rate
Someone who is setting aside money on a regular basis to contribute to their savings falls into what we call a Regular Saver profile.
Since they are growing their savings rather than spending them, they can look for a savings account with a high base interest rate and any available promotional bonus rate.
Just remember to check what conditions must be met in order to earn the bonus rate, and check the interest rate is better than the current average interest rates on offer.
Don't waste time leaving your savings in a sub-par bank account. Look for a 5-star rated savings account with a high interest rate and low fees, by using Canstar's expert star ratings to compare your options:
5. Set milestones along the way
Like stepping stones on the road to victory, you should set yourself several smaller milestones as you work towards your end goal.
Research published in the Harvard Business Review shows that the power of seeing your own progress – even small, daily wins – can be much more effective than any other motivating tool.
For example, you might set yourself a monthly or quarterly goal so that you can see yourself making progress towards your end-of-year goal.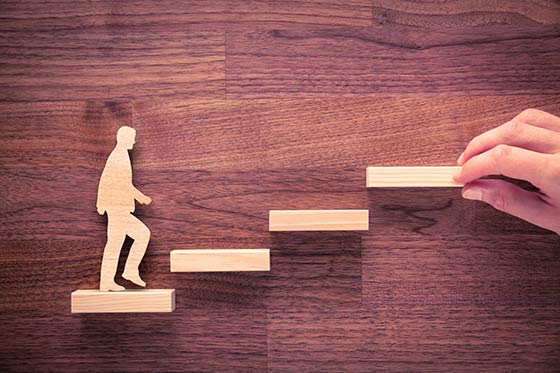 6. Schedule the transfer
Pay yourself – or rather, your savings account – first thing every time you get paid. That way you can't trick yourself into spending what you were intending to save.
For example, if you get paid on a Tuesday, schedule a recurring transfer on Wednesday to send a portion into your savings account.
7. Tips for budgeting and saving money
Our best budgeting and saving tips from Canstar are available on our Budgeting page, including the following hot tips:
Oh, and before we forget to mention – if you have credit card debt or personal loan debt, paying that off should be your first priority. There's no point in scrimping to save if you're losing money down the drain in interest to your lender.
More Budgeting & Saving Money Tips
8. Keep reviewing your goal and your progress
The most valuable tip we could give you for saving money would be to keep remembering why you're spending less and saving more – the end goal.
Keep a reminder of your goal somewhere you will see it every day.
This is one of several habits used by people who are self-made millionaires. Tom Corley, financial planner, accountant, and co-author or Rich Habits, Poor Habits says the many wealthy people he interviewed typically do the following:
Create a list of savings or investment goals and review the list every day.
Wait 24 hours before purchasing anything, to be sure that you act upon your long-term goals instead of short-term desires.
Save 20% of your income.
We can learn from these habits to continue growing our own savings.
If your savings goal is an overseas trip and you're keen for some extra travel inspiration or tips, visit our Travel Insurance page for all the travel ideas you could possibly want:
Compare Travel Insurance + Travel Tips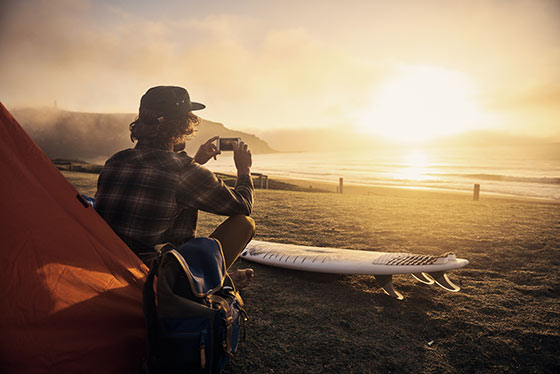 How to make an emergency savings fund
Treat your emergency savings fund as your "priority one" short-term savings goal. After all, an emergency fund is something everyone should have, but it's something that we know not all Australians have enough of.
Research by Canstar Blue found around 1 in 3 Australians are saving to create an emergency fund. And our Canstar database shows that around 10% of the 65,000 people comparing savings accounts on our website every year have less than $10,000 currently in savings (March 2016 – March 2017).
Compare savings accounts and pick one to start your emergency savings fund today:
How to reach long-term savings goals
Have extra savings that you're not sure what to do with? You may have quite a chunk, but not enough (yet) to invest in something worthwhile.
As an example, you might be saving up to purchase an additional investment property or other form of investment, or you might be trying to build a nest egg outside of your super to prepare for retirement.
Our Canstar database shows that around 37% of people comparing savings accounts on our website have more than $100,000 in savings (March 2016 – March 2017).
If you have a large sum of money and you want to be able access your savings when needed, without the need to meet certain requirements in order to acquire a good rate, it's the base rate that you should focus on. Accounts with a high base rate are suited to Flexible Savers who just need to park their money somewhere and know that they are getting a return, regardless of how and when they access their funds.
The trade-off for this added flexibility is that the rates available are usually lower, with the best base rate available on our database currently 2.40% p.a. (as at 27 March 2017). At the end of 12 months, this base rate would mean your initial deposit of $200,000 would have grown to $205,364.85.
Earning $5,000 simply for storing your money is nothing to sneeze at. But you need to compare savings accounts if you want to find the highest rates and retain that flexibility:
Savings & Transaction Accounts Star Ratings Report - Canstar
To the extent that any CANSTAR data, ratings or commentary constitutes general advice, this advice has been prepared by CANSTAR Research Pty Ltd ABN 29 114 422 909 AFSL and ACL 437917("CANSTAR") and does not take into account your individual investment objectives, financial circumstances or needs. Information provided on and available in this document does not constitute financial, taxation or other professional advice and should not be relied upon as such. CANSTAR recommends that, before you make any financial decision, you seek professional advice from a suitably qualified adviser. See CANSTAR's Financial Services Guide and Credit Guide at http://www.canstar.com.au/canstar-research-fsg/