It might not feel like it, but the average Australian's wealth has actually improved since earlier this year – on paper, anyway. New figures out this week show that despite a weakening national economy, June quarter household wealth figures rose from the previous quarter. However, we were actually poorer, on average, than we were at that time last year.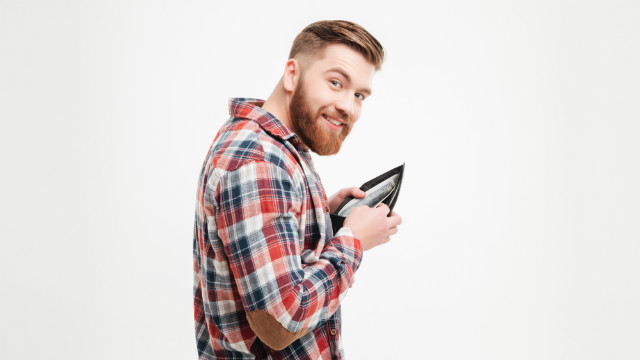 The latest figures from the Australian Bureau of Statistics (ABS) show that total household wealth increased 1.6% in the June 2019 quarter, to a record high of $10.46 trillion. The growth continued an upward trend, following a smaller 0.2% rise in the previous quarter.
However, this wealth increase won't necessarily show up directly on your bank balance. As ABS Chief Economist Bruce Hockman explained, the boost was because the value of financial assets – particularly superannuation assets – had gone up while the ongoing property price slump had slowed.
The June quarter Australian National Accounts: Finance and Wealth stats also showed that "household liabilities" (expenses such as paying off debt) increased by 1.5%, the strongest increase since the June quarter of 2017, to $2.5 trillion. Of these, 91% were long-term loans (such as home loans).
"The share market continued to build on gains seen earlier in the year, boosting the value of household shares held directly and through their superannuation funds," Mr Hockman said.
"Residential real estate has had six consecutive quarters of real holding losses but the losses this quarter were smaller than previous quarters."
He said household wealth per person had increased by $4,966 to $411,492, but this was still below the record-high figure of $416,389 that was reached this time last year (in the June 2018 quarter). A household's net wealth is calculated by tallying income and assets, then subtracting liabilities. Divide that answer by the number of people in the household to find the "household wealth per person" figure.
Looking at wealth over a 12-month period to June 2019, the data showed that household wealth grew 0.5%. However, Mr Hockman said because that "was largely driven by population growth of 1.7 per cent", individual wealth actually fell by 1.2% over this time.
And if you feel like it's hard to get ahead financially at the moment, the data reveals you might not be alone. Our debt to assets ratio remained static at 19.3, "as growth in household assets (1.6%) and household debt (1.5%) was similar this quarter". We are also not putting away as much money into our savings accounts – household net saving fell by $19.9 billion, driven to a fall in income and an increase in spending, the report said.