Opinion – Anthony Eisen, Co-Founder and Executive Chairman of Afterpay Holdings Limited
It was
recently pointed out
Australians are facing record rates of household debt. With Christmas rapidly approaching, we want to encourage responsible spending and illustrate how Afterpay works to help consumers budget this festive season.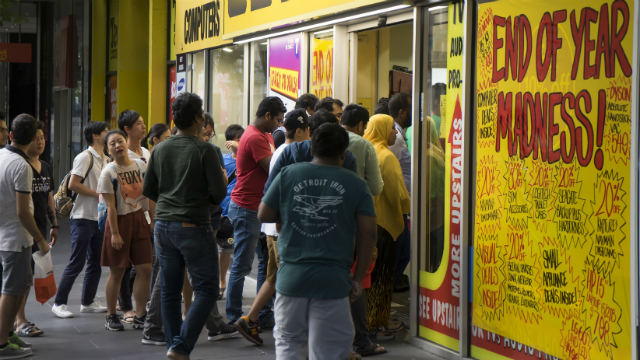 Encouraging debit
Afterpay was created to help Australians budget for life's little extras without needing to enter into a traditional loan or credit product.
In its simplest form, Afterpay is a 'buy now, pay it in four' service and budgeting tool. Customers purchase an item up front, typically using a debit card, and then pay it off in four equal fortnightly instalments at no additional cost and with ample notification in advance of each payment.
In times of excess spending, consumers have commonly entered into a credit agreement to purchase items they might not be able to finance at that time. Afterpay understands many spenders, particularly millennials, are conscientious and don't like to spend money they don't have. Afterpay was created so customers could still use their own money but spread it out in instalments. This is particularly useful in periods of tighter cash flow as you can plan your spending and pay items off in smaller amounts over time. For instance, Christmas gifts can be paid off during December and January to relieve the load. Our customers have taken to this, with 85% using debit cards for each transaction.
Responsible spending
With that in mind, we know the temptation can be to overspend. To combat this, we have a number of methods in place to help people to use our services responsibly.
Account limits start low and only increase with a positive repayment history, and we employ a proprietary fraud and real-time repayment capability check before each and every order. This is a sophisticated algorithm-based technology that identifies likely risk spots both within consumer groups and by product. As a result, we decline 30% of order requests for customers.
Customers start with smaller purchases and as they build up repayment trust, they are able to purchase bigger items (but never products such as televisions). Afterpay only approves one order at a time and if a payment is not made on time, customers cannot make further purchases. Our research has shown the average order spend is $150 and as a result of these measures, our customers have taken to the service, typically utilising it as a budgeting tool and becoming loyal advocates of the brand.
Of the same token, Afterpay charges a late fee of $10 for the first missed payment, and $7 seven days following until the payment is made. This is to discourage customers from not paying on time and ensures they stick to their initial payment schedule. The late fee does not increase over time and there is no interest on late fees, however the customer cannot use Afterpay to purchase any further products. We rely on customers not going into default and it is in all of our best interests for customers not to go into arrears.
We encourage everyone to view the responsible spending section of our website where you will find tips on how to use our services responsibly and additional budgeting tools. If customers are wanting to save money, these are great tools to help them factor in all their daily and weekly expenses to determine where their money is going and where they can save some.
Financial Hardship
We understand life does not always go to plan and sometimes difficulties present themselves. If you, or someone you know, is unable to make a payment we encourage you to contact us via phone or email regarding our Financial Hardship Policy. This policy can help customers with a payment plan or offer them flexibility according to their needs.
Returns and consumer rights
While Afterpay wants you to spend responsibly, it also upholds the merchant's pre-existing contracts. Afterpay provides the payment plan consistent with the retailer's existing policies. So when it comes to returns and terms of use, you will process these through the retailer you bought the product off in the same way you would a traditional transaction.
Our customers
Customers are the lifeblood of Afterpay and we are forever grateful for the relationship we have with them. It is important to us our services continue to grow with both happy customers and happy merchants.
While spending can be good for merchants and our economy, saving is essential for individual security. We encourage our customers to do both. So this festive season, plan your spending. Utilise the Afterpay app to buy items you actually want and/or need and spread out your payments, know when they are due and where the money is coming from to pay for them and contact us if you run into any problems.
It is a good time of the year to buy gifts for yourself and for your loved ones, but it's best to do so responsibly.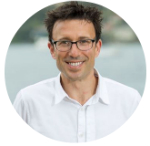 About Anthony Eisen
Anthony is Co-Founder and Executive Chairman of Afterpay Holdings Limited. With over 20 years experience in investing, building companies and maintaining public company directorships, Anthony is well versed in the financial services and technology industries.