As the government last week signalled further delays in introducing legislation to protect low-income and vulnerable Australians against taking out
personal loans
with high interest and high fees, a community-based loan scheme is reporting increased customer demand.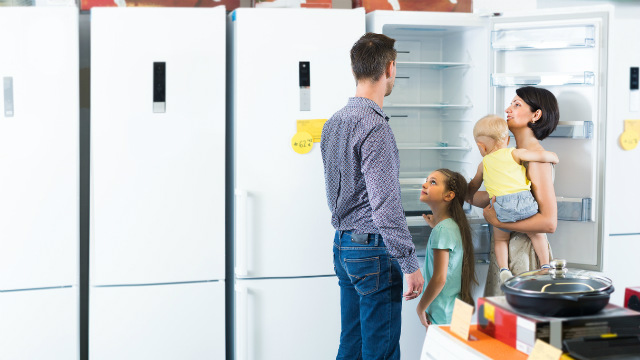 The call for the Small Amount Credit Contracts (SACC) came about following a 2016 review that found some lenders were granting loans to people who did not have capacity to repay.
At the budget estimates hearing last Tuesday, the Treasury was unable to give a definitive timeframe to pass the legislation.
Meanwhile, Australian financial services organisation Good Shepherd Microfinance has seen increased demand in the past 12 months for individuals and families looking for "safe, fair and affordable credit".
Good Shepherd Microfinance is the operator of the No Interest Loan Scheme (NILS), under which they provide grants to 178 community organisations around the country. This enables the organisations to provide interest-free loans up to $1,500 to low-income earners for essential goods and services such as fridges, washing machines and vehicle repairs.
In 2017, the microfinance organisation granted nearly 27,000 NILS loans nationally – a 15% increase on the previous year.
Queensland saw one of the largest increases for NILS loans, with loans up 33% on the previous year.
Good Shepherd Microfinance CEO Adam Mooney told Canstar the high demand in Queensland could be due to environmental factors.
"There's been challenges with natural disasters and cyclones in the state," Mr Mooney said.
"Queensland, with it having a regionally dispersed demographic and being more exposed to the elements, has seen an increase in demand for our loans."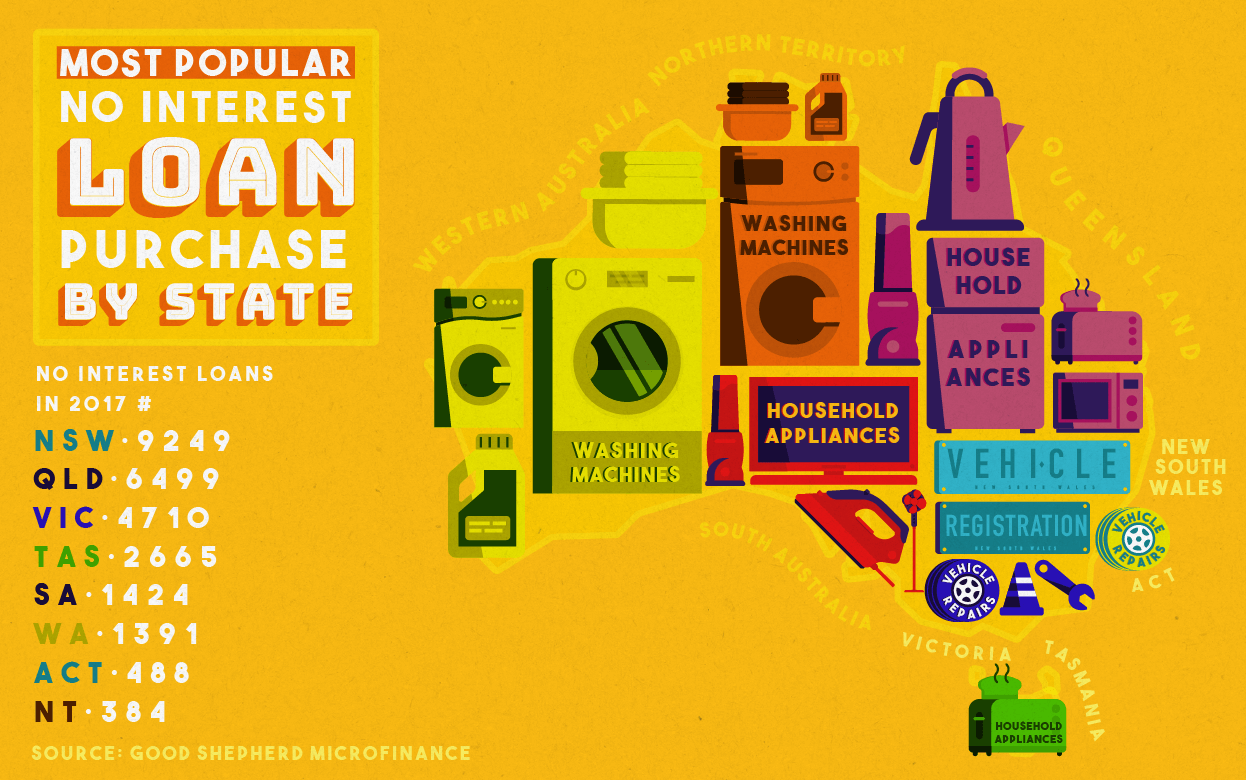 Consumer Action Law Centre Senior Policy Officer Katherine Temple told Canstar the NILS provided "safe, affordable and fair loans" to Australians who needed them.
"These loans are designed to help get people back on their feet," Ms Temple said.
Mr Mooney said the organisation helped ensure consumers had enough income to meet their loan repayments by requiring face-to-face interviews where individuals provided their bank statement, Centrelink statement or bills for analysis.
"Even if someone is only borrowing $300, we can spread that out over 18 months, making sure only a small proportion –5-10% – of a person's income is used to repay the loan," Mr Mooney said.
Last week Mr Mooney was in Canberra lobbying for the swift introduction of the SACC legislation intended to lead lenders to make loan decisions with a stronger focus on an individual's capacity to repay the loan.
"Some of the reforms are very welcome, and that includes capping the maximum amount of a person's after-tax income that can be used to repay a loan at 10%," he said.
The maximum cap currently sits at 20% of a consumer's gross income.
The Consumer Action Law Centre has urged the federal government to pass the SACC reforms.
Four out of five people on the No Interest Loan Scheme find a brighter future
Mr Mooney was confident in the effectiveness of the NILS, saying by throwing out the "conventional risk framework" of traditional lending, Good Shepherd Microfinance was able to provide credit to people who would otherwise go without.
"People who have experienced unexpected incidents in their lives should enjoy opportunities to smooth their expenses and not continue to exacerbate financial problems," he said.
"Relationship breakdown, unexpected loss of income and health problems – people say these reasons are often why they are refused a loan.
"It confounds the sceptics that the people on the lowest incomes can be some of the most capable and trustworthy people at repaying loans and honouring commitment compared to a typical bank credit card or personal loan portfolio."
According to Mr Mooney, 95-96% of all loans under the NILS were fully repaid, largely due to a model of 'circular community credit' where the capital provided by Good Shepherd Microfinance was tied to a particular local community organisation.
"Four out of five people who go on the NILS go on to experience stability, produce income and find long-term resilience," he said.
"People that experience hope and belief and become actors in their own future, can become economically mobile and resilient."
The NILS organised by Good Shepherd Microfinance is financially backed by NAB and the federal and state governments.