New research from nabtrade has found that more Gen Y and Gen Z Australians are holding domestic shares than ever, with some also branching into international shares.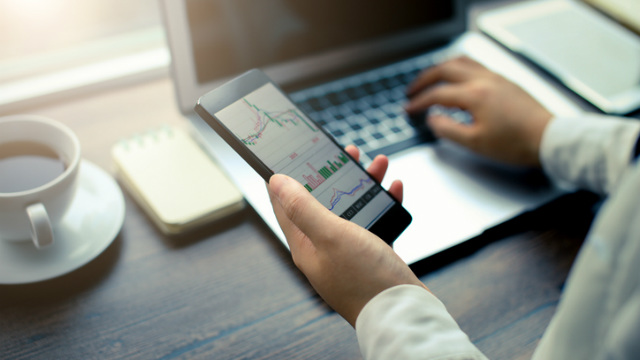 In the 12 months to 31 July, the number of Gen Z and Gen Y investors who held domestic shares increased by 68% and 16% respectively, according to nabtrade data.
Gen Y and Gen Z investors were also found to have much higher asset turnover rates than their Gen X and Baby Boomer counterparts.
Discussing why young Australians have thrown themselves so vigorously into shares, nabtrade Director of SMSF (Self Managed Super Funds) and Investor Behaviour Gemma Dale said several things were driving the increase in holdings and trade volume.
"A combination of factors is driving this strong interest among younger Australians, including the low price point, better accessibility and high quality of research in the market which are making it easier for people to buy shares," Ms Dale said.
"We also believe parents are encouraging their kids to make good financial decisions from a younger age. And, for the first time, younger investors are getting targeted service from financial institutions which understand that a growing number of millennials want to build wealth outside of property and super."
International shares increasing in popularity
nabtrade's research also revealed a sharp increase in international trade volumes over the 12 months to 31 July.
The number of international trade confirmations climbed by 33% in the period, partially driven by:
A 118% increase in overall trading by Gen Z investors
A 75% increase in overall trading by Baby Boomers
A 21% increase in overall trading by Gen Y
The research even looked into which international stocks were popular with different generations.
Baby Boomers
Baby Boomer investors displayed a propensity for investing in established and successful companies such as Amazon, Apple, Facebook, Alibaba, Direxion Daily Jr Gold Miners Bull ETF, and Bank of America.
Gen X
Gen X's investing preferences didn't stray too far from those of their Baby Boomer counterparts. Gen X investors were keen on Facebook, Amazon, Google, Tencent and Alibaba.
Generations Y & Z
The investment preferences for these two generations leaned more towards the new and the tech-savvy. Their top picks were stocks such as Tesla, Advanced Micro Devices, Facebook, Snap and Makemytrip.
"International shares offer a great diversification opportunity for Australian investors," Ms Dale said.
"It's interesting to see people deliberately seeking sectors not available or not well represented on the ASX.
"The strong demand for Amazon and Alibaba shares shows the extent to which investors are conscious of changing consumer preferences, the impact of technology, and as such, are looking for stocks that give them access to growth in these areas."