Millennials are making up an increasing percentage of investors in Australia, but their tendency to eschew financial advisers has the industry scrambling.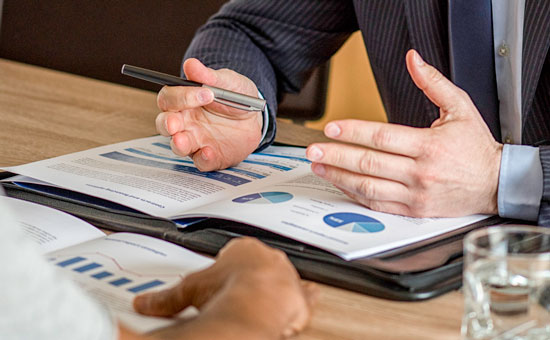 According to the Association of Goals Based Advice (AGBA), a shift in industry focus is needed to address millennial investment behaviours, and failure to enact such a shift could have consequences.
Speaking to financialobserver.com.au, AGBA General Manager Rebecca Jacques said the self-directed nature of young investors represents a different kind of investor; one that isn't currently being catered to by the financial planning sector.
"…The advice process is going to have to change, and will have to cater for, at some point, the low end consumer," Jacques said.
"The old days of having your financial planner look after your portfolio and you having nothing to do with it are probably gone.
"There's still a generation like that but it's pretty clear that they want to be involved in parts of the journey and are much more hands-on than they used to be."
Jacques isn't alone in her attitude that the industry needs to adapt, with several companies and start-ups making moves towards more individualised, goals-based advice.
AMP recently announced that it will be integrating a 'goals-based advice operating system' across all of its advisory channels, a move which the company's Wealth Solutions and Customer Group Executive Paul Sainsbury described as a "new operating model for the future".
Furthermore, Ignition Wealth and SIResearch came together in January to develop a goals-based investment solution for its users, becoming the first Australian robo-adviser to do so.
Jacques applauded the development, but noted that there's still a way to go in regard to accurately meeting the needs of investors, adding that a client's investing behaviour is routinely overlooked when assessing risk.
"Essentially, it's recognising that there's a behavioural or psychology aspect, which advice has typically ignored," she said.
"Advisers will go through the process, tell you that you're a balanced investor, and that you just need to stay the course, but the reality is that investors don't behave like that."
Industry still resisting goals-based advice
While some companies are embracing the idea of goals-based advice, many more are disregarding it entirely, viewing it as a passing trend.
A straw poll conducted recently by ifa found that a vast majority of respondents (81.8%) didn't think goals-based advice had any staying power as an advisory framework; a result which led to AGBA Chairman Matthew Walker stating that many in the industry misunderstand the meaning of goals-based advice.
"Planners are drawing an incorrect conclusion on what is meant by 'goals-based advice'," he said.
Additionally, SMART Compliance Principal Brett Walker said the result of the poll clearly signalled "a lack of understanding of what is being discussed or a cynicism about the terminology".
One prominent member of the industry even went so far as to describe goals-based advice as "a fad" and "a horrible moving target".
Speaking to ifa, Treysta Financial Life Management Executive Director Mark Nagle said that goals-based advice was fundamentally flawed and "a fad that's likely to be short lived".
"If you ask a client to list a whole bunch of goals over the next 10 years, they're likely to get that very wrong, and that's an issue," he said.
"You could end up saving for the caravan for your trip around Australia, but when the time comes you can't think of anything that you'd least like to do than travel in a caravan around Australia."
In the place of goals-based advice, Mr Nagle suggested the advisory method his firm has adopted, which focuses more on a client's values than their goals.
"Your values are less likely to change over time, and if you create a financial framework around your values, that will give you the best likelihood of making good financial decisions," he said.