ANZ is the first Australian bank to roll out Voice identification (ID) technology for mobile banking after partnering with a biometrics company to make higher value transactions more convenient and secure for customers.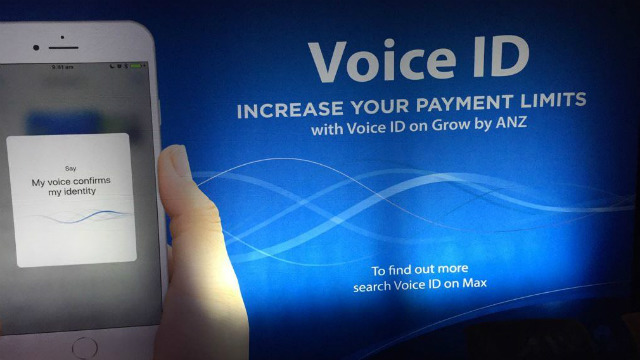 Today ANZ announced the launch of Voice ID-activated payments, developed in conjunction with world-leading biometrics company Nuance.
According to the big bank, ANZ customers can now make 'Pay Anyone' payments of over $1,000 on their mobile without logging into internet banking, remembering additional passwords and PINs or visiting a branch.
Customers will also be able to use Voice ID to make BPAY payments of over $10,000 on their mobile.
ANZ Managing Director Customer Experience and Digital Channels Peter Dalton said this new technology addition will provide both convenience and security.
"This is a significant security update that will make it easier for our customers to complete high value transactions on their smartphones," he said.
""Customers increasingly want the convenience of banking on their digital devices and this solution delivers that with the added level of voice biometric security."
Dalton says Voice ID will be particularly good news for ANZ's small business customers who need to regularly make payments of more than $1,000 on the go, and now only need voice authorisation for those transactions.
Nuance Managing Director of the Australia and New Zealand Enterprise Division, Robert Schwarz, says ANZ is taking a step in the right direction.
"ANZ is taking a forward-thinking yet secure approach to identity verification with Voice ID, making it fast, easy and secure for customers who are on-the-go to perform high value transactions," he said.
"Through the ANZ mobile banking app, Voice ID uses proven voice biometric technology from Nuance that is more secure and more convenient than legacy authentication methods."
ANZ the king of tap and pay
As well as revolutionising biometric technology use for mobile banking, ANZ was also the first bank in Australia to offer Apple Pay for contactless payments.
The bank has since added Samsung Pay and Android Pay to its digital wallet suite as well.