CANSTAR releases funeral insurance research, evaluating 19 policies from 15 providers
Traps of funeral insurance
Costs of funeral insurance
Which insurers do offer outstanding value?
Late last year ASIC released a report on funeral insurance highlighting that many people tend to cancel their policy in the first few years, indicating that at least some of these people don't really understand what they were signing up for in the first place. CANSTAR research has found that there are funeral insurance policies available that represent value for the over-fifities market. The main challenge for consumers, though, is knowing what to look for.
"Funeral insurance can be a terrific product and can provide peace of mind for older Australians, but there are a number of potential traps, so it's important to have a 'must have' shopping list if you're looking for a policy," said CANSTAR Group Manager, Research and Ratings, Mitchell Watson.
"Death is an emotive topic; making an emotional decision when choosing any form of insurance is not a good idea though."
Some questions to ask before choosing a funeral insurance policy include:
Is there a cap on premiums? Or will you keep paying and paying and paying until you eventually leave the earth? A good value funeral policy will specify a cap on the amount you can pay in premiums over the life of the policy.
Will total premiums be paid back? If you do end up paying more in funeral insurance premiums than your benefit, is there a "guaranteed benefit"? That is, will the insurance provider repay to your estate those extra premiums you've paid over and above the funeral benefit?
Are the premiums stepped? Policies may charge a stepped premium (a cost that increases each year, as you age) or a level premium (a premium that increases only with indexation). CANSTAR only rates level premium policies; if you are considering a policy with a stepped premium, ensure you know what that premium is likely to be in 10 or 20 years' time.
"It's certainly not the case that all funeral insurance policies were created equal," said Mr Watson. "It is a case of buyer beware."
What does funeral insurance cost?
"As with many other types of personal insurance, the cost of your cover will depend on your age when you take out the policy, whether you're male or female, your lifestyle habits and your health," said Mr Watson.
CANSTAR's research found the following average monthly costs of funeral insurance across the policies assessed:
Gender
Age
Smoking Status
Average Monthly premium
Female
52
Non-Smoker
$40.10
Smoker
$45.40
Male
52
Non-Smoker
$42.75
Smoker
$50.67
Female
57
Non-Smoker
$51.15
Smoker
$57.36
Male
57
Non-Smoker
$54.98
Smoker
$64.95
Female
62
Non-Smoker
$69.25
Smoker
$75.93
Male
62
Non-Smoker
$74.33
Smoker
$88.01
Female
67
Non-Smoker
$97.10
Smoker
$105.06
Male
67
Non-Smoker
$107.02
Smoker
$124.60
Female
72
Non-Smoker
$126.40
Smoker
$134.51
Male
72
Non-Smoker
$142.43
Smoker
$154.19
Source: www.canstar.com.au. Level premiums only.
Premiums collected during April for the 2016 50s and Over Funeral Insurance Star Ratings
"As usual smokers pay more for their cover," said Mr Watson. "Males also pay slightly more than females at an equivalent age due to their shorter life expectancy."
Which insurers offer outstanding value?
CANSTAR has researched and rated 19 funeral insurance policies from 15 providers and is pleased to congratulate InsuranceLine and NRMA on winning the 2016 award for Outstanding Value Funeral Insurance.
Both InsuranceLine and NRMA have won this award two years in a row, with both products offering an impressive combination of competitive price and, most importantly, good features.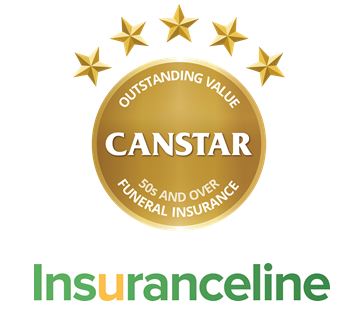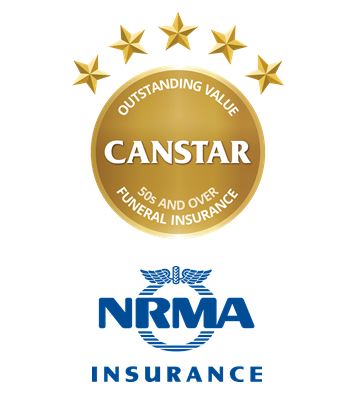 "No-one really wants to claim on personal insurance of any kind, but when
we do need to make a claim it's likely to be when we are emotional and vulnerable," said Mr Watson.
"Knowing that we have a well-featured policy with a fast turnaround time can make a fairly fraught process just a bit smoother. CANSTAR congratulates InsuranceLine and NRMA on the value they provide in this market."
You can download the CANSTAR Funeral Insurance Report here
For further information:
Justine Davies
Editor in Chief
Ph. (07) 3837 4151 / 0400 127 733
What are the CANSTAR star ratings?
CANSTAR researches, compares and rates the suite of banking and insurance products listed below. Results are freely available to consumers who use the star ratings as a guide to product excellence. The use of similar star ratings logos also builds consumer recognition of quality products across all categories. Please access the CANSTAR website at www.canstar.com.au if you would like to view the latest star ratings reports of interest.
| | |
| --- | --- |
| Account based pensions | Managed investments |
| Agribusiness | Margin lending |
| Business banking | Online banking |
| Business life insurance | Online share trading |
| Car insurance | Package banking |
| Credit cards | Personal loans |
| Deposit accounts | Reward programs |
| Direct life insurance | Superannuation |
| First home buyer | Term deposits |
| Health insurance | Travel insurance |
| Home & Contents | Travel money card |
| Home loans | Youth banking |
| Life insurance | |
COMPLIANCE DISCLOSURE and LIABILITY DISCLAIMER
To the extent that the information in this report constitutes general advice, this advice has been prepared by Canstar Research Pty Ltd A.C.N. 114 422 909 AFSL and ACL 437917 ("Canstar").  The information has been prepared without taking into account your individual investment objectives, financial circumstances or needs.   Before you decide whether or not to acquire a particular financial product you should assess whether it is appropriate for you in the light of your own personal circumstances, having regard to your own objectives, financial situation and needs.  You may wish to obtain financial advice from a suitably qualified adviser before making any decision to acquire a financial product.  Canstar provides information about credit products. It is not a credit provider and in giving you information it is not making any suggestion or recommendation to you about a particular credit product.  Please refer to Canstar's FSG for more information.
The information in this report must not be copied or otherwise reproduced, repackaged, further transmitted, transferred, disseminated, redistributed or resold, or stored for subsequent use for any purpose, in whole or in part, in any form or manner or by means whatsoever, by any person without CANSTAR's prior written consent. All information obtained by Canstar from external sources is believed to be accurate and reliable. Under no circumstances shall Canstar have any liability to any person or entity due to error (negligence or otherwise) or other circumstances or contingency within or outside the control of Canstar or any of its directors, officers, employees or agents in connection with the procurement, collection, compilation, analysis, interpretation, communication, publication, or delivery of any such information. Copyright 2014 CANSTAR Research Pty Ltd A.C.N. 114 422 909
The word "CANSTAR", the gold star in a circle logo (with or without surmounting stars), are trademarks or registered trademarks of CANSTAR Pty Ltd.   Reference to third party products, services or other information by trade name, trademark or otherwise does not constitute or imply endorsement, sponsorship or recommendation of CANSTAR by the respective trademark owner.