INFOGRAPHIC: Love and Money
By Talecia Riley February 9th, 2017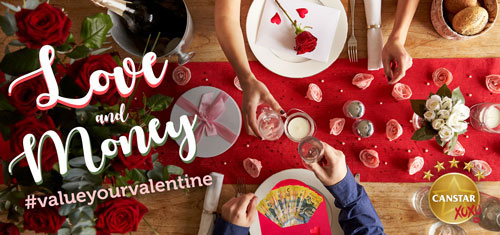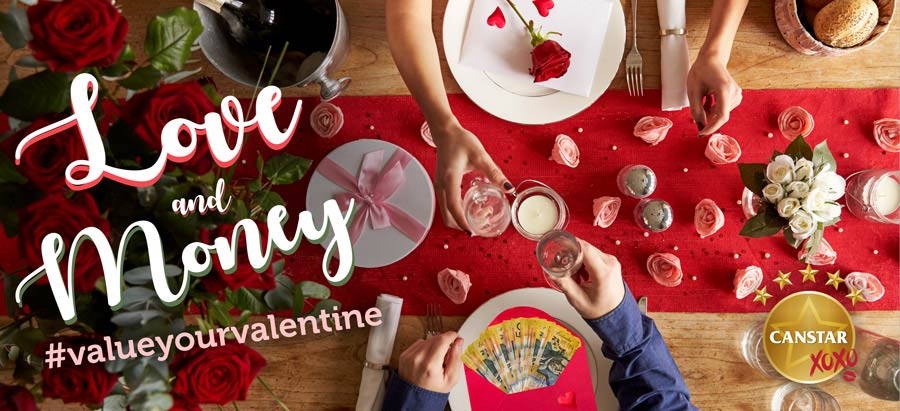 Money won't buy you love, but in today's dating arena and couples kingdom it can surely help just as long as there's no financial secrets standing in the way of a good Valentine's Day. To find out more on this, we recently surveyed Aussie singles and couples to see how much money matters when it comes to love.
We've pulled together the best results below but the fun doesn't stop there! Have your say this Valentine's Day and share your thoughts on whether money matters when it comes to love. Join the conversation on Twitter
@CANSTAR
or on our
Facebook page
.
Help share the love #ValueYourValentine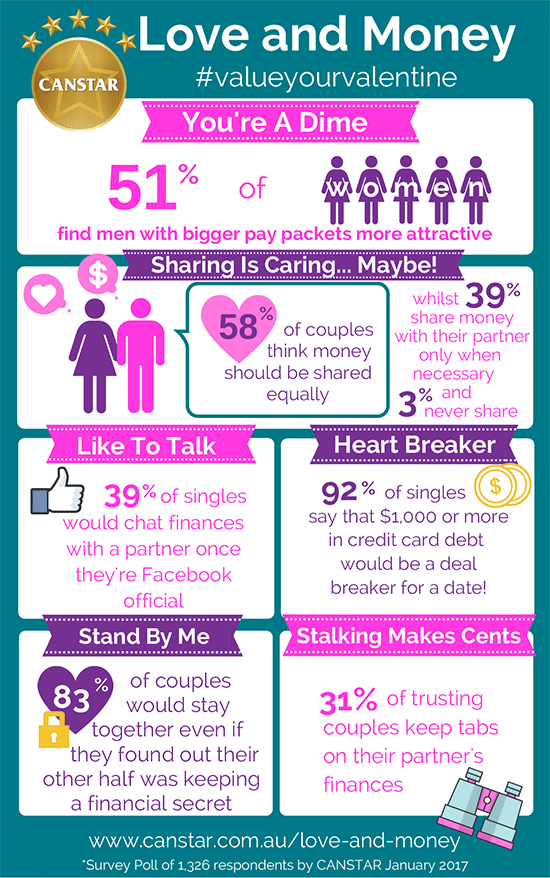 If you're new to the Canstar, we invite you to take a look around. We research and rate over 16,000 products across 40 different categories including banking, insurance and wealth, so whether you're looking to compare credit cards, home loans, superannuation, health insurance or travel insurance, you'll find lots of helpful news and tips.