What cold calling sales tactics have some
life insurance
companies been using? Here is a breakdown of some of the sales tactics – some questionable and even unethical – a number of life insurance companies have used as uncovered by the financial services royal commission's latest round of public hearings: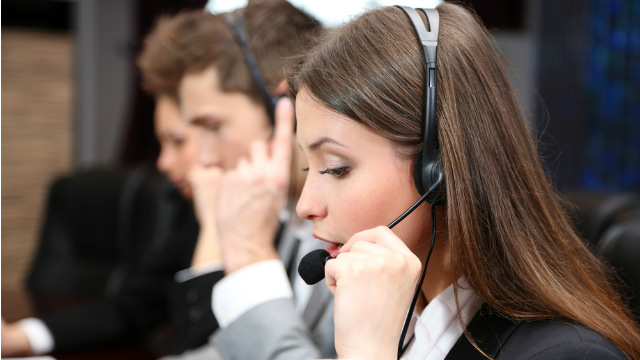 1. Getting customers to open up
The royal commission was told some life insurance salespeople are instructed to get potential customers to talk about their life in an attempt to build rapport and trust, and for the salesperson to use that information to build a case as to why the customer needs the product.
2. Closing the sale with "fair enough" questions
Some life insurance companies admitted to using a particular sales technique involving the use of leading questions to corner customers into buying a product, coined as a 'fair enough' question.
ClearView Wealth, which admitted to potentially breaching criminal anti-hawking laws more than 300,000 times, faced questions around using these types of questions in its scripts to try to close the sale.
The royal commission heard it went like this: "I feel you're still not ready to take out cover. But on the other hand, if you do answer yes to all these questions, I will get you involved today, because you understand how it works. Is that fair enough? Questions: (1) Is the dollar figure per week affordable for you? Yes or no? (2) Did you like the benefits? Yes or no? Which one stood out the most? (3) Will your family benefit from this $500,000 if something happens to you? Yes or no? (4) Can you please confirm you would like to proceed to purchase?"
3. Using emotive questions
It was also revealed that some life insurance companies used scripts that encouraged people to think about what they'd want to leave behind for their loved ones as a way to convince them that they needed the policy.
4. "Cornering" tactics used on customers
ClearView also had a script for salespeople to use if customers asked to read the details. The following script, as read out at the royal commission, was labelled as "classic cornering techniques" and as "inappropriate" by ClearView's chief risk officer Gregory Martin.
It went like this: "Of course you do (want to read the details). I am so glad you mentioned that our process allows you to do that. We cover you today, give you a policy and promise to pay your family if anything happens to you.
"It takes about three to five working days for you to receive all your documents in the mail and we encourage you to take your time going through everything because there's nothing malicious in it that would stop you from having cover with ClearView.
"It is a pay as you go cover, so if you find that this cover doesn't suit you, then you're more than welcome to stop it. You're not locked into anything. However, I can't imagine why you wouldn't keep this cover based on what we've discussed, but the controls are always in your hands. Can you please confirm you would like to proceed to purchase?"
5. Giving customers no time to think
Counsel Assisting Rowena Orr, QC, told the royal commission that some sales agents were trained to sign people up immediately because it was a concern that if people were given time to understand the product, they may not choose to buy it.
Ms Orr said the technique resulted in a lot of customers paying for products that they didn't need or want.
6. Targeting vulnerable people
The royal commission heard several cases of vulnerable people living with an intellectual disability being sold life insurance.
In one case, the father of an adult son with Down Syndrome told the royal commission that he was very concerned when a letter arrived in the mail from Freedom Insurance saying his son had bought life insurance policies that required $10.60 fortnightly payments.
Grant Stewart said his son had difficulty with understanding concepts and making decisions and that it was clear from his son's speech pattern that he had an intellectual disability, however the sales agent told him that it was difficult to recognise this over the phone.
Recordings of the initial sales call in 2016 and Mr Stewart's subsequent attempts to cancel the policy were played during the hearings as evidence after which, Freedom's Chief Operating Officer Craig Orton agreed with Ms Orr that Freedom should not have sold the policies to Mr Stewart's son.
"I think he (the sales agent) knew that that person was not capable of understanding; Mr Stewart's son was not capable of understanding what he was telling him and he should not have been sold the product," Mr Orton told the royal commission.
7. Making it difficult to cancel your policy
The royal commission heard evidence of how some insurers make it difficult for customers to cancel their policies.
This included asking customers "intrusive and inappropriate" questions about their personal lives, including "what alternative plans have you made once the cover has been cancelled?" Followed by a statement that tells customers that without the cover, they'd be vulnerable.
"claim fatigue" – this is where the life insurance company makes it so difficult and frustrate consumers so much they simply give up on trying to get the money they are entitled to 🤦🏼‍♀️ #BankingRC #auspol

— Emma Alberici (@albericie) September 10, 2018
Freedom Insurance's training manual, dated July, 2017, which was presented as evidence during the royal commission, instructs its "retention officers", also called customer care agents, to try and talk the customer into sticking with their policy.
The retention officers were also trained to provide customers with alternative covers in a bid to retain them.
Freedom admitted it had tried to sell accidental death and accidental injury policies as alternatives for people wanting to cancel their life insurance.
8. Dangling the carrot to keep your business
In some cases, if a customer wishing to cancel their policy has not agreed to a reduced cover or a review of their cover, they are then offered an incentive.
The royal commission was given the example of one insurer's retention officers being instructed in September 2017 to offer a special Christmas promotion to customers seeking to end their policies.
The promotion offered a "Christmas Visa card" to be used for shopping or buying groceries, however customers had to pay their premiums on time for three months to be eligible.
9. Culture of "aggressive" sales tactics
The royal commission raised the "aggressive" sales culture at some life insurance companies created by commission structures and incentives given to staff who sell the most life insurance.
One insurer admitted to offering sales staff incentives such as Vespa scooters and a luxury trip to Bali that led them to "aggressively pursue sales".
A staff email sent last year in the lead up to Christmas said: "There are only 27 working days between today and our Christmas break. We want a huge sales result in the run up to Christmas. So we are going to offer all sales agents an amazing incentive. Today, each agent will be given an individual sales target covering the next 27 days including today. Every agent that reaches their target will win a luxury seven day holiday for two people to Bali, including airfares, accommodation, and complimentary treats."
10. Be cautious of accidental death cover
The royal commission heard that accidental death cover, a low cost life insurance option that pays a lump sum if the policyholder's cause of death is an accident, may be of "extremely limited" value to consumers.
About 10 insurers earned more than $400 million in premiums from accidental death insurance products over the past five years, the commission was told.
Ms Orr said this type of life insurance had an extremely high claim denial rate based on the death not being deemed as accidental.
Other common reasons for insurers to reject an accidental death claim included the involvement of drugs, alcohol or a death by suicide.
What's to come
The first week of the royal commissions' insurance hearings focused on how life insurance products are designed, sold and how disputes and claims are handled.
It began with Counsel Assisting Rowena Orr, QC, naming insurance companies that have admitted to unlawful and poor behaviour ranging from coercing customers into signing up to policies, using outdated medical definition of a heart attack to overcharging customers.
Life insurers that admitted to committing misconduct or behaviour that fell below community expectations included AIA, Allianz, AMP, ANZ's OnePath, CommInsure, IAG, MLC, Suncorp and TAL.

The second week of the insurance hearings is expected to focus on the general insurance sector, which includes home and contents and car insurance.
Ms Orr said the commission would delve into case studies of people who had made home insurance claims following natural disasters and people sold add-on insurance at car dealerships next week.
"At the end of the second week of hearings, we will draw together some of the themes explored in the life insurance and general insurance case studies, and consider the regulation of the industry as a whole," Ms Orr told the royal commission earlier this week.
---
Thanks for visiting Canstar, Australia's biggest financial comparison site*