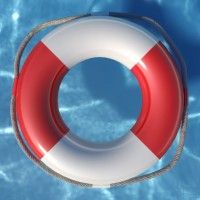 When it comes to
total and permanent disability (TPD)
, people need to think long and hard about the level of cover they require. The reality is though that most people don't, hence the only cover they have is a default amount in their superannuation fund.
The government's Stronger Super reforms identify this and indeed quite rightly try to ensure that a superannuation fund member who suffers a total and permanent disability has every chance of getting a payout.
One way they have addressed this is to broaden the time period and relax the requirements for individuals who want to appeal a decision relating to the Superannuation Complaints Tribunal (SCT).
There are a few changes but the biggest impact is for those who have not given up work permanently. Most superannuation TPD policies will payout when you can't work in "any occupation" that you would reasonably be expected to hold based on your training, education and experience.
This creates quite a large grey area and one in which a claim may be rejected, particularly if the individual continues to work in a position which they consider is outside of the role that they would be expected to hold given their training education and experience.
Working in some capacity may well have significant benefits for someone who has experienced a TPD event, particularly from a mental health aspect, but these people were effectively excluded from claiming their insurance under the old appeal rules.
Old rules
Unfortunately, the old rules still apply if a trustee declined your claim under for a Total and Permanent Disability prior to 1 July 2013. In this case you can only appeal to the Superannuation Complaints Tribunal (SCT) if:
You ceased permanent employment and made a claim to the super fund trustees within 2 years of doing so; and
You make a complaint to the SCT within 2 years of the super fund rejecting your claim
New rules
There are two changes which impact individuals wishing to appeal against a decision made by super trustees post 30 June 2013.
For those who left work permanently – As per the old rules you must still make a claim to your super fund trustees within two years of finishing work. However, under the new rules if you wish to complain about their decision you now have up to 4 years to lodge a complaint with the SCT.
For those who do not give up permanent employment – These people have up to six years to appeal to the SCT.
This second point is significant as it gives a group of claimants an avenue to appeal that wasn't previously available to them, and opens an avenue for appeal in the sometimes grey area of "any occupation".
One thing the changes haven't done though is to increase the time period from leaving employment to making a claim against your Super TPD policy. This was debated during the industry discussion around stronger super changes, the arguments being that people may not make a claim within the 2 years as at the time they are confident of rehabilitation or they are receiving financial support from elsewhere. Unfortunately though it did not come to pass. So if you know anyone who has stopped work due to a TPD event or mental illness, ask them if they have spoken to their superfund regarding their insurance claim options. The clock may be ticking.