Life insurance can be a deceptively complex product, so here's our Q&A of 5 common questions regarding the cost, and what to look for in a life insurance policy.
Many people find the subject of life insurance perplexing and want to know how it works, so here's a Q&A of some of the more frequent questions that arise.
Q 1: What is life insurance?
Life insurance is an umbrella term that we use for a packaged product that includes term life (death cover), trauma, TPD, and income protection insurance.
But most of the time when we talk about life insurance, people think of term life insurance. Term life provides a lump sum of money that would help to protect your loved ones from financial stress in the event of your death and enable them, as far as practicable, to maintain the lifestyle they currently have.
Considering a life insurance policy?
We can help. Easily compare from 20+ insurers to find a policy that meets your needs.
Q 2: How much life insurance do I need?
There's no easy answer to this, but we've given as comprehensive an answer as we can here. The amount of cover you need will depend on your own personal circumstances. Keep in mind that it's about avoiding significant financial stress for your loved ones, and work backwards from there.
Ideally, sit down with your financial adviser and work through your personal situation with them. You can also use the Canstar Life Insurance Calculator to get a quick estimate of how much life insurance you might need:
If you are young and single and have no outstanding debts on a credit card, personal loan, or home loan, life insurance might simply need to cover your funeral costs.
If you have a family and a home loan, you might need enough insurance to pay off your debts and pay for your children's education in the future. You may also need to provide a sum of money for your partner to invest to replace or supplement their own income when they become the sole carer for your family.
Life insurance might be able to ensure that your family can afford to stay in the family home, that your kids can stay with their current school and keep doing their current activities (which we know is important), and that your partner doesn't have to take on an extra job to keep things running.
It's important to also consider total and permanent disability (TPD) insurance, along with trauma insurance; these can be optional extras on a policy, or a separate policy altogether. While your lifestyle may not leave you particularly in need of these covers, "better safe than sorry" is definitely a principle that applies here.
Always remember, of course, that you will need to review periodically the amount of life insurance you have, to match any changes in your personal situation.
Q 3: How do I buy life insurance?
There are a few different ways that you can buy life insurance, including:
These three methods of buying life insurance are outlined in more detail here.
Q 4: When should I buy life insurance?
Preferably when you're young! The younger you are when you take out life insurance, the greater the chance that you will be fit and healthy and able to obtain the cover you want.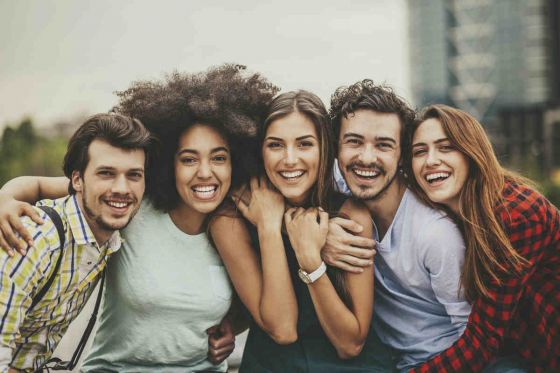 If you leave it until you're older, and perhaps already have some health issues, chances are your insurance costs will be greater and some of your medical conditions may even be excluded from cover as pre-existing conditions. That's not an ideal situation.
If your medical issues are significant enough, you might find that you simply can't get cover, or that the cost is prohibitive (too high to make it worthwhile).
Q 5: What should I look for in a life insurance policy?
There are a lot of things to look for, including a competitive price as well as features that are important to you. The features you want may include the flexibility to increase your cover in the future, wide-ranging definitions and conditions, the availability of free professional advice, and perhaps even loyalty bonuses and product upgrades.
Whatever you do, make sure you read the whole policy document and product disclosure statement (PDS) before purchasing insurance, so that you understand exactly what you are – and are not – covered for.