BT Financial Group's first-to-market digital medical certificate 'e-Cert' has been awarded one of Canstar's 2018 Innovation Excellence Awards in light of its potential to improve the life insurance claims process.
BT Financial Group's e-Cert was one of a select number of Australian products within the financial services industry recognised and celebrated by Canstar through its annual Innovation Excellence Awards for making life easier for consumers. BT Financial Group teamed with Unified Healthcare Group (UHG) to develop the e-Cert in a bid to refine the process of making an insurance claim for patients and doctors, initially with income protection claims.
Currently, making an income protection claim typically involves the claimant taking a paper certificate to a doctor who completes the certificate by hand including details on the claimant's history, injury or illness, prognosis and treatment. The GP or claimant then returns the completed certificate to the insurer. In contrast, the e-Cert is pre-populated with the patient's information and delivered directly to the doctor through their existing software. The information requested from the doctor is customised to their particular patient's situation. After the doctor completes the form, the e-Cert is securely delivered electronically to the insurer, along with any supporting test results or correspondence.
By enabling life insurance companies to request information directly and instantly from doctors, the time involved in assessing a claim is expected to be reduced.
Canstar Research made note of how the e-Cert allows the life insurance industry to utilise digital technology to create faster and more meaningful interactions with clients via the application process. In addition, the technology has been designed to work in sync with doctors' existing practice software.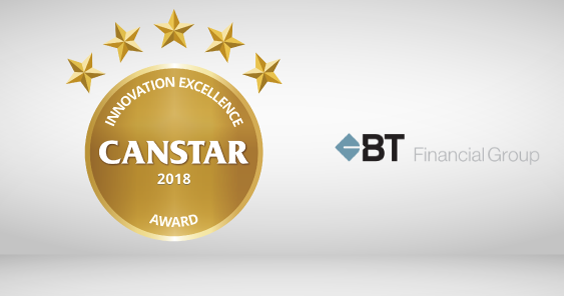 Canstar's Innovation Excellence Awards methodology
Every year we invite Australian financial institutions to apply for Canstar's Innovation Excellence Awards by putting forward their most progressive products.
When assessing each product, Canstar Research gives a 60% weighting to the degree of innovation, which largely measures how unique and disruptive the product or service is within the current market. The remaining 40% weighting examines how many consumers within the target market are affected, the product's affordability and ease of use and the extent to which the innovation improves or affects the consumer's daily life.