Leading minds from the Actuaries Institute believe the increased use of genetic testing could lead to increased premiums across the
life insurance
industry.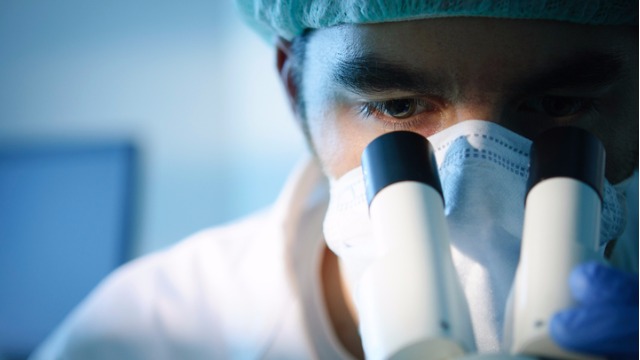 The report – Genetics: A Testing Time for Insurers – states that a small rise in the use of genetic testing can lead to major increases in life insurance claims costs.
According to the report, declining test costs and greater public interest in health is causing more people to take an interest in genetic testing.
This increases people's knowledge of their chances of inheriting a genetic disease (such as cancers) but it has far-reaching implications for the insurance industry and society as a whole.
The report stipulates that if health information is known to the life insurance applicant and is not disclosed to the insurer, the applicant could get a cheaper premium than if they had fully disclosed.
Subsequently, this could result in the insurer experiencing higher claims costs and having to raise premiums across the board to cover their losses.
Furthermore, if a policy requires genetic test information to be disclosed, it could discourage people from taking these tests in the first place.
According to authors Alan Doble and Jessica Che, this could impact the financial sustainability of the industry.
"This creates a fundamental tension between the desire for insurance providers to be inclusive and not discriminate between insurance applicants, and the sustainability of insurance companies," they said in the report.
Ms Chen said it is understandable for consumers to want to undergo genetic testing in order to make "more informed decisions about their wellbeing".
"Genetic testing has far-reaching implications for society, well beyond that of insurance. It creates the potential for affected individuals to mitigate the risk of inherited disease", Ms Chen said.
"But there are complex issues for life insurance regarding genetic testing, cover availability and affordability. What needs to be resolved is a good response to the threat that test results may be used in life insurance underwriting and lead to discrimination."
The paper summarises that Australia needs to have a serious debate about the increasing use of genetic testing and the implications it has for the life insurance industry.
Canstar's Group Manager of Research and Ratings, Mitch Watson, agrees with this point.
"Genetic testing and how this interacts with life insurance is a complex area; there are obvious benefits for both customers and insurers in the future through genetic testing", he said.
"Customers can understand potential health risks and insurers are able to understand these risks when approving and setting premiums for a life insurance policy.
"As modern medicine continues to evolve and innovate, there will be continued questions on how these innovations impact life insurance.
"And as genetic testing improves, the question for individuals will be whether they gain this insight that may prolong their lifespan, or do they safeguard their life insurance policy?
"For insurers, it will be how can they innovate to work in an environment where there are more known risks but still remain relevant by not completely removing cover."
What is genetic testing?
According to the Actuaries Institute, genetic research is the study of genetic variation and how it influences physical traits, biology and one's propensity to certain diseases.
Technology in this field has vastly improved since the turn of the century, and though it can't predict with 100% certainty whether you will get a disease, it is able to narrow your chances down based on your genetic makeup.
| Disease | Variance explained by genetic factors |
| --- | --- |
| Type 1 diabetes | 85% |
| Alzheimer's disease | 80% |
| Coronary artery disease | 50% |
| Prostate cancer | 40% |
| Parkinson's disease | 25% |
| Breast cancer | 25% |
| Stroke | 15% |
Source: Actuaries Institute, The Dialogue: Genetics – a testing time for insurers?
These tests can identify high-risk individuals before they fall ill, and as such can prepare them for potentially life-saving medical treatment.
Genetic testing is becoming cheaper by the day; for example, an online genetic testing kit is available from some providers for as little as $200 US.
Doing a genetic test is easy and safe. All you need to do, according to Health Direct, is take a sample of either saliva or blood. Although you can do a test online, industry experts such as the Medical Research Council do not recommend this.