It can be confronting to contemplate what will happen to your body after your die, let alone think about donating your organs and tissues. But by becoming an organ donor, you can potentially help save the lives of many Australians, some battling severe illnesses and diseases, others with genetic conditions or birth defects.
I know all too well the life-changing impact organ donation can have on a family with a loved one on a waiting list. In 2010, my 12-year-old cousin was in the final stages of heart failure, only to be given a second chance at life by a generous donor. Thanks to that heart transplant, my cousin has had the opportunity to finish school, find love and become a successful plasterer.
While Australia's organ donation rate has more than doubled in recent years, there is much more we can do, according to the government. The Organ and Tissue Authority (OTA) says there are about 1,400 Australians currently on a waiting list for a transplant, and a further 11,000 on dialysis, many of whom would benefit from a kidney transplant.
If you're considering becoming an organ donor but are unsure of where to begin, this article can help you navigate some of the ins and outs of registering your decision online, as well as understanding how the organ and tissue donation process works in Australia.
How can I become an organ donor in Australia?
If you are 18 years of age or older, you can register to become an organ and tissue donor through the Australian Organ Donor Register, which is maintained by the OTA. This is the only national register for people to record their decision about becoming an organ donor after death.
Those between the age of 16 and 17 can register their intent to donate via the Donor Register, but are not permitted to fully register until they turn 18.
While those under the age of 16 can't register their donation decision or their intent to donate via the register, the OTA says they can still become organ and tissue donors after they pass away if their family agrees to this. As such, the OTA suggests parents discuss organ donation with their children so they are prepared should they need to make that decision.
If you wish to record your decision not to donate your organs, you can also do this through the Australian Organ Donor Register.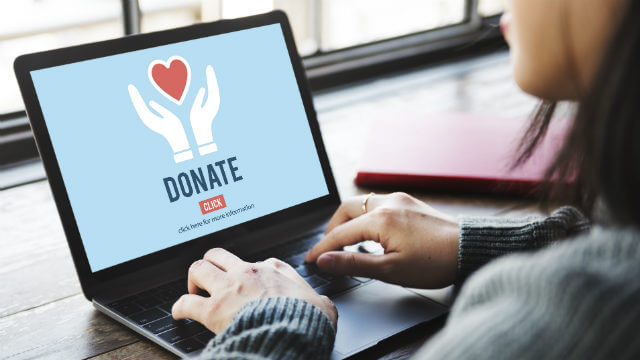 How do I register my consent to donate?
To register your consent to donate, you can fill in the online form on the OTA's DonateLife website, use your Medicare online account through the myGov website or use the Express Plus Medicare mobile app. These registration options require you to have a Medicare number.
What if I've already registered elsewhere?
The Department of Health says even if you have previously expressed an intention to donate organs and tissues, such as by ticking a box on your driver's licence renewal, it is important you still register your consent on the official Australian Organ Donor Register. By doing so, you can be confident that your consent will be registered.
Should I discuss my decision with family and friends?
In Australia, the family of every potential donor will be asked to confirm what their loved one's position was on donating their organs, before the donation can take place. Even if you have registered your consent on the Donor Register, your family will ultimately decide what happens to your tissue and organs after you die.
As such, it can be important to discuss your decision with your family, friends or partner along with putting it on the Donor Register, so that should circumstances arise and your loved ones are asked whether to donate your organs, it is easier for them to fulfil your wishes.
Who can donate?
Almost anyone can potentially donate organs and tissue. Although a donor's age and medical history will be taken into account, the OTA says you should not assume you are too old, too young or too unhealthy to be a donor. According to healthdirect.gov.au, people aged 80 and over, smokers, drinkers and those with chronic health conditions have successful donated their organs in the past.
The decision as to whether a donation actually happens will depend on how and where a person dies and the condition of their organs and tissues.
Circumstances where organ donation may be possible include if a person is declared brain dead or if they are being artificially ventilated in hospital and a doctor has determined that without that ventilation they will stop breathing and their heart will stop beating (circulatory death). However, the OTA reports that about 2% of people who die in hospital will be eligible to donate their organs.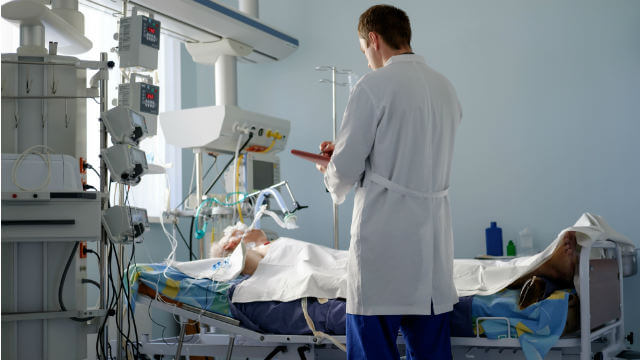 What organs can be donated?
Organs which can be transplanted include the heart, lungs, liver, kidney, pancreas and pancreas islet (part of the pancreas). Types of tissue which can be transplanted include bone, veins, heart valves or heart tissue, tendons, ligaments, skin and parts of the eyes.
How does the donation process work?
When you die, authorised hospital staff will check the Donor Register to see if you have registered your consent to donate. A donation specialist or a nurse will then sit down with the family to discuss the possibility of donation.
If your family consents to the donation of your organs or tissues, the OTA states that the donation specialist will then fill in a form, with the assistance of your loved ones and your GP, regarding your medical and social history (e.g. whether you were a smoker or drinker). Medical tests are then conducted to check the viability of your organs or tissue and to see if they are suitable for potential recipients.
If cleared for donation, your organs or tissue will be removed through a surgical procedure and transplanted into the recipient. The OTA notes that during and after the donation and transplant of your organs, your family will be supported by a donation specialist staff member.
Can I donate while I'm still alive?
You can donate certain organs and tissues – such as a kidney or part of your liver or bone –while you're still alive, so long as you're physically and mentally capable of choosing to do so. This is called a living donation.
To become a living donor, you must first undertake extensive testing to ensure that you are a suitable match for the intended participant. If you are suitable and agree to proceed then you will be booked in for major surgery to remove the organ or tissue, or part thereof, to transplant to the recipient. As with any type of surgery, there are some serious risks you will need to consider before going ahead with the donation.
According to the Department of Health, if you are an employed living donor you will need to take off a significant amount of time from work to recover following the surgery. If you don't have the adequate leave entitlements to take this time away from work it may lead to loss of income and financial distress. As such it is important for those looking into living donation to think through the process carefully and how it may affect their work, speak to their doctor if they have any questions and check to see whether they are eligible for the Supporting Living Organ Donors Program.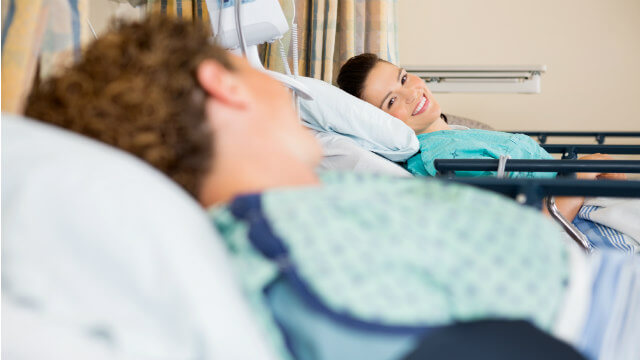 Are there any religious restrictions to organ donation?
While the majority of religions do support organ and tissue donation, such as Christianity, Islam and Judaism, there are some which do not. This can be one of the key barriers for some Australians when deciding on whether to become an organ donor.
The OTA provide a fact sheet on their website which gives an overview of the position of many religions regarding organ and tissue donation. However, if you are unsure, the OTA suggests you speak to your religious adviser.
What if I have a change of heart? Updating your details on the register
According to the Department of Health, you can alter your details and change your donation decision on the register by:
Logging into your myGov account to access your Medicare online account
Using the Express Plus Medicare online app
Submitting an Australian Organ Donor Register Form to the Department of Health via the post or visiting a service centre.
Cover image source: Syda Productions (Shutterstock)
---
Thanks for visiting Canstar, Australia's biggest financial comparison site*