The recent series of Game of Thrones, with eternally unlucky and accident-prone characters that live high up in castles with dragons and wolves for pets, has got us thinking about how insurance might have worked in medieval times with 4 important lessons for the modern-day world.
Medieval worlds can be dangerous places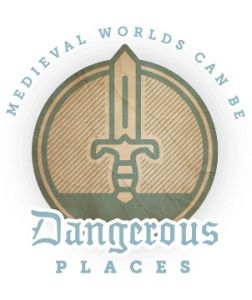 Life wasn't necessarily peachy in medieval times. With the constant danger of disease, fewer laws and a few more rule breakers, the risk of physical harm was high. Those living in medieval times would likely have found themselves with relatively high life insurance premiums.
Lesson #1
The riskier your occupation, the higher your life insurance premium is likely to be. Want to know what this means today – learn more about the most expensive occupations to insure.
See the comparison table below that features direct life insurance policies available for a 30-39 year old non-smoking male who works in a professional occupation. This table has been sorted by Star Rating (highest first) and features links direct to the providers website.
Castles may be regal but that doesn't make them safe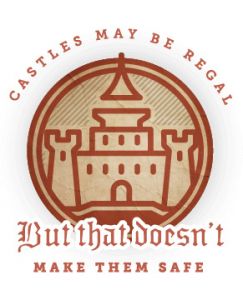 There was a lot of war torn landscape in medieval times. Peasant houses and villages were constantly raided, and unfortunately, everybody's favourite strongholds were no different. Those living in medieval times would likely have found themselves with relatively high home insurance premiums.
Lesson #2
Location, location, location – when it comes to home insurance, don't forget to check out the neighbourhood crime rates. Learn more about choosing the right home for you or discover four ways to cut your home insurance premiums.
View our comparison table below to see a snapshot of the current market offerings for home and contents insurance, with links direct to the providers website. Please note that this table is sorted by Star Rating (Highest-Lowest), and displays policies' that cover properties based in NSW & ACT based on home owners aged under 50 years and cost to replace building and contents below $550k.
Pre-existing health conditions are rife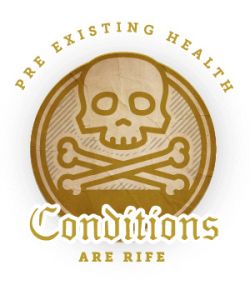 The combative climate likely resulted in a high number of health problems whether it be joint problems, missing limbs or trauma. Any pre-existing condition may have pushed up the cost of their health insurance premiums or meant some relatively long waiting periods.
Lesson #3
If you have pre-existing health conditions, make sure you speak to the health insurer to check you're covered and/or determine the relevant waiting periods and inclusions/exclusions.
If you are considering health insurance, you can compare what's available in our comparison table below. This table is based on a single, who lives in the state of NSW, and are looking for a packaged Hospital & Extras policy. The table is sorted by star rating (highest to lowest).
When it comes to pets, size matters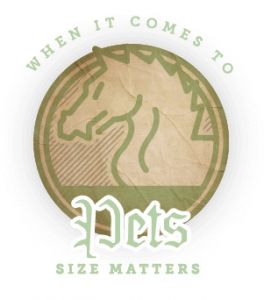 In medieval times, horses, wolves and dragons were all the rage, and it's fair to say that these were a fair bit bigger in size compared to your current day average feline or canine. These days, the modern-day equivalent would definitely stray into the exotic pet category which makes these much-loved companions hard to insure.
Lesson #4
The type of furry friend, the breed and size can all play an important factor in the cost of pet insurance. Compare quotes today.
If you are currently in the market for pet insurance, check out our table below which features current policies with links direct to the providers websites. Please note that this table has been formulated based on a 2-3 year old large breed dog with Accident and Illness cover.