Canstar catches up with Richard Murphy, CEO of Australian Corporate Bond Company, to discuss Exchange Traded Bonds (XTBs), a new asset class for retail investors.
If you asked most Australians what investments they would buy if they had some spare cash lying around, you would most likely hear such answers as stocks, property or term deposits. But I would bet (or is that invest?) my bottom dollar that very few people would say Australian corporate bonds.
Corporate bonds however, offer retail investors an investment instrument in which to invest and diversify their portfolios, offering a higher yield, in conjunction with higher risk of course, than that provided by term deposits and government bonds.  The risk is generally lower than investing in stocks however.  As with all investments, though, advice from an investment professional should be sought in regards to whether corporate bonds are an ideal investment for your personal situation.
What is an XTB?

XTB, or Exchange Traded Bonds, is the product offered by the Australian Corporate Bond Company ("ACBC").  The ACBC was established in 2013 to develop the exchange traded fixed income opportunity in the Australian marketplace.  The directors, executives and key shareholders of ACBC come from investment banking, broking, trading, funds management, investment product manufacturing and exchange operations backgrounds.
An XTB is a corporate bond that can be purchased through the ASX and provides an easy access channel for retail investors, along with the flexibility and transparency that the ASX offers.   The process to purchase XTBs via the ASX is the same as purchasing shares or ETFs on the ASX, which is a great innovation, given that the ability to invest on the ASX in most senior level corporate bonds was previously impossible.
XTBs provide access to the returns of individual corporate bonds on the ASX.  As an example, a Telstra XTB relates to a Telstra bond, which provides an identical investment to that you'd receive if you invested directly in that bond.  That is, you'll receive the same coupons, and the same principle repayment come maturity time for the bond.
XTBs are a fixed income option, which can offer yields greater than some term deposits, but with much less risk in terms of price volatility and capital risk than investments in hybrids.  With XTBs offering predictable, regular income and a choice of fixed or floating coupons, being able to plan for expenses such as school fees, deposit for a property or retirement can be made a little easier.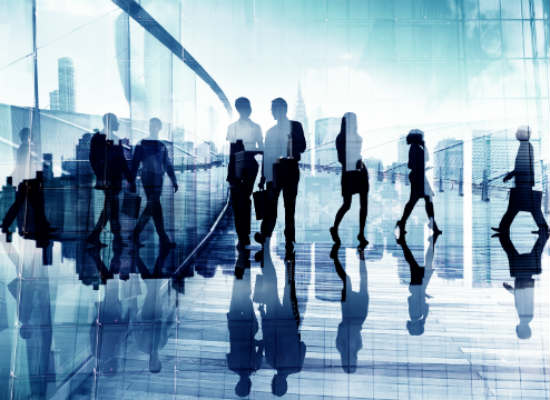 Which corporate bonds can you invest in?
Investors can currently invest in 39 of top 100 ASX listed stocks, however the ACBC is looking to expand this number to around 50 in the near future.
CANSTAR Q&A with Richard Murphy, ACBC CEO
Q: Are there currently any direct competitors to XTBs?
A: Currently Exchange Traded Bond units (XTBs) are the only product of their type available within Australia. XTBs bring together the income and capital stability of corporate bonds with the transparency and liquidity of the ASX market. There are other products which make corporate bond exposure possible via the ASX – fixed interest ETFs or managed funds for example. XTBs however are the first of their type, as they give investors the freedom to pick and choose the individual corporate bonds they wish to invest in. Managed Funds and ETFs can give investors diversified exposure to an asset class but unlike XTBs, due to their perpetual nature cannot be used to provide a predictable investment outcome. When an investor buys an XTB they know precisely the outcome they will get on the day they buy them in terms of both income and capital. Investors can accurately plan and predict the cash flows they will receive from their XTB investment. This is a key advantage for investors looking for outcome based solutions as it allows them to match known outgoings such as school fees or retirement costs.
Q: Is the Australian Corporate Bond Company looking to extend their reach beyond Australia and the ASX?
A: We are currently focused on developing XTBs within the Australian market. Given the past under-development of fixed income for individual investors in Australia, this is an area that has not received sufficient attention. Our focus is now on education and supporting both financial advisers and investors to build more defensive investment portfolios.
Q: Is there a standard fee for investing in XTBs, or is it based on the fees charged by the adviser or broker?
A: The fees associated with an investment in XTBs are very transparent. They are paid upfront and are built into the price of the XTB on ASX so there are no hidden surprises. The impact of the fee is to reduce the yield on the XTB from the yield on the underlying bond. So a bond yielding 4.8% in the wholesale market, would become an XTB yielding about 4.4% on ASX. There are no other fees and no fees are taken from coupon or principal payments during the life of the XTB.
For Fixed Rate XTBs the fee is 0.40% times the number of years to maturity (% of Face Value).
For Floating Rate XTBs the fee is 0.20% times the number of years to maturity (% of Face Value).
Standard brokerage fees applied to all ASX investments are also applicable, which will vary depending on the broker used.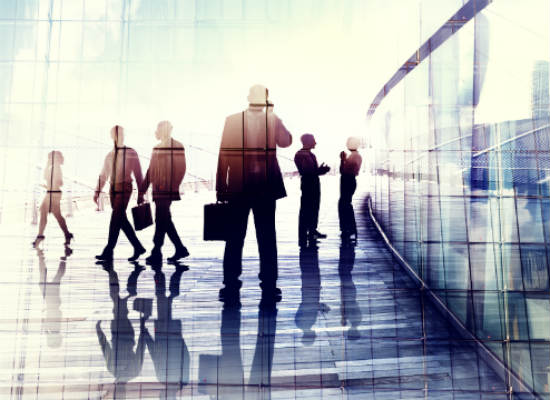 Q: What motivated you to begin the Australian Corporate Bond Company?
A:  Can you imagine a world where retail investors couldn't buy shares directly? That was the situation for corporate bonds when we first formed the Australian Corporate Bond Company. Australian investors, whether privately or via their self-managed super funds are able to buy the shares of any company listed on the ASX but they have struggled to buy the debt issued by these same companies. But investors have increasingly been searching for capital stability and predictable returns, especially for the defensive section of their portfolio.
Outside of cash, investors' exposure to fixed income is minimal. Estimates from the Australian Tax Office (ATO) reveal that as of March 2016 Australia's 572,424 self-managed super funds (SMSFs) held about 29% of their assets in listed stocks, around 26% in cash and term deposits and 17% in Australian real estate. Investments in fixed income securities amounted to a little over 1% of SMSFs' assets. This same pattern is reflected with the increasing amounts in household bank deposits – currently sitting at $787 billion these levels are up $250 billion in the last three years and are 10 fold pre-GFC levels. These increasing levels suggest a fear / concern amongst investors with the global economy and share markets. In this environment, the need for fixed income comes to the fore given its capital stability and the pickup in yield which it can provide to investors.
The tendency of Australian retail investors to stay away from fixed income is the result of various factors. To begin with, most Australian investors were firmly entrenched in equities up to the GFC, and property has been a well understood asset class for many years.  Following the GFC, bank deposits – themselves a fixed income alternative, were offering very attractive rates, and they carried the security of a government guarantee.
Most importantly however was the fact that bonds, one of the main fixed income securities simply weren't widely available.  Australia's corporate bond market was dominated by institutional investors and banks trading between themselves.  Top 50 ASX companies issue bonds both locally and in overseas markets.  But parcels of bonds traded in the professional market are typically at least $500,000 – far too large a sum for most retail investors and SMSFs.
In short, Australian retail investors and SMSFs have not had the opportunity to invest in corporate bonds on the ASX like they do for shares. Prior to the GFC, there were 20 plus years of equity bull markets so investors would not have felt the need to invest in fixed income, or corporate bonds, and lack of awareness, education and opportunity made sure bonds remained an institutional investment.  And as term deposits were delivering good returns post-GFC so that became the fixed income choice for investors.
However, this is changing, particularly as TD rates have tracked down with falling interest rates to new all-time lows and products such as XTBs have started to open up this opportunity to all investors. XTBs have allowed investors to think of incorporating corporate bond returns into their portfolios in the same way they have done with equities.
Compare Online Share Trading Accounts
CANSTAR is an information provider and in giving you product information CANSTAR is not making any suggestion or recommendation about a particular product. If you decided to apply for a product, you will deal directly with a financial institution, and not with CANSTAR. All product information should be confirmed with the relevant financial institution. For more information, read our detailed disclosure, important notes and additional information.