Wish there was a way to invest in growing your wealth while also giving to help disadvantaged kids grow up strong as well? Now you can do both at once.
Investors looking for a way to join the ethical investment revolution or revolutionise their company's corporate and social responsibility strategy may be interested in Third Link Growth Fund. This unique ethical investment opportunity won't be around forever, with the fund set to close to the public at $150 million and assets already exceeding $100 million.
What is the Third Link Growth Fund?
Created by philanthropist and former investment manager Chris Cuffe in 2008, the Third Link Growth Fund is an innovative charitable venture that gives $100,000 per month to charities supporting Aussie kids and young adults.
How does Third Link Growth Fund work? It is a managed fund that invests in Australian equities via other fund managers (a 'fund of funds'). In this fund, all the fees received for managing the investments, net of the very low expenses, are donated to charity.
The Fund is entirely charity-focussed. It does not employ any staff members, and neither Chris Cuffe nor his fellow director Ashley Owen receive any payments from the Fund.
Third Link is also good for investors, in that they do not pay performance fees for the experienced fund managers contributing to the fund.
As for how the fund performs, it is impressive.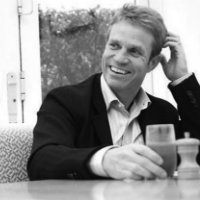 "After a long career in wealth management, I felt I had an ability to select good fund managers who could outperform over time. If I could convince the managers and administrators to provide their services for free for a worthy cause, everyone could win.
The results speak for themselves. Over the last four years [to 31 July 2016] (we used a different structure and benchmark in the first few years), the Fund has delivered 18% per annum and outperformed the S&P/ASX 300 Accumulation Index by 6.3% per annum [after fees]."
Naturally, investors should remember that past performance is no predictor or indication of future performance. But responsible investment funds have been shown to perform well, and often better than standard funds.
Investor news website Cuffelinks, run by portfolio manager Chris Cuffe, recently announced an update on the fund, as it has recently reached three important milestones:
Assets now exceed $100 million.
Donations to charities now exceed $5 million total. That means $100,000 generated each month to support children and young people.
New website launched: http://thirdlink.com.au/
The Third Link fund has committed to closing to new investors at $150 million, so that it can give $2 million to charity each year. So investors have a window of opportunity to join this fund before it becomes closed to the public. The Product Disclosure Statement for this fund can be viewed on the Third Links website here. That is not a product recommendation; CANSTAR is an information provider only.
To the extent that the information in this report constitutes general advice, this advice has been prepared by Canstar Research Pty Ltd A.C.N. 114 422 909 AFSL and ACL 437917 ("Canstar"). The information has been prepared without taking into account your individual investment objectives, financial circumstances or needs. Before you decide whether or not to acquire a particular financial product you should assess whether it is appropriate for you in the light of your own personal circumstances, having regard to your own objectives, financial situation and needs. You may wish to obtain financial advice from a suitably qualified adviser before making any decision to acquire a financial product. Canstar provides information about financial products. It is not a financial provider and in giving you information it is not making any suggestion or recommendation to you about a particular financial product. Please refer to Canstar's FSG for more information.
What charities does Third Link donate to?
Australian Indigenous Mentoring Experience (AIME) for education equality
Batyr for social and mental health
Beacon Foundation for personal and workforce success, to prevent dropping out of school and becoming marginalised
Children's Ground to help indigenous kids grow strong in their own culture and strong in the Western world
The Foundation for Rural & Regional Renewal (FRRR)
The National Centre for Childhood Grief (NCCG)
The Song Room's music and arts programs for disadvantaged young people
Uplifting Australia for resilience building
What is Cuffelinks?
Cuffelinks is an independent publisher with financial market professionals about wealth management, superannuation, financial advice, and more. Their Principals are investors and practitioners with extensive experience in senior investment management positions. Cuffelinks aims to inform investors about strategies, markets, regulations, and investment structures.
Cuffelinks was founded by well-known philanthropist and portfolio manager Chris Cuffe, with 25 years of experience in building successful wealth management practices, including bringing Colonial First State from a start-up operation to become Australia's largest investment manager. Cuffe is as well known for his philanthropic and charitable ventures as for his business development and investment skills, receiving the Australian Fund Manager's RBS Hall of Fame Award in October 2007 for his contributions to the investment management industry.
More ethical investment opportunities
Looking for more ways you can put your money to work for the common good? We've got the following ideas to inspire you: