Fintech hub Stone & Chalk has announced its expansion into Melbourne, in the wake of new data which shows that Aussie fintechs are still going strong.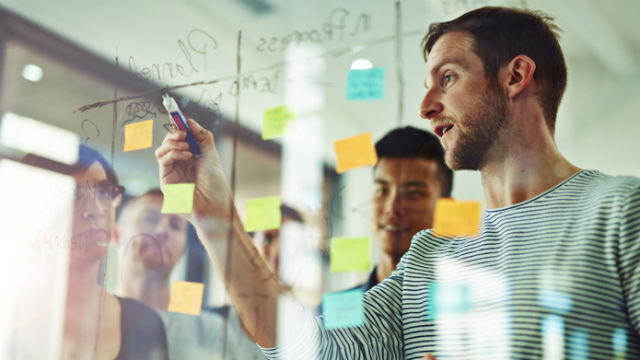 The new branch will be headed up by Fintech Victoria CEO Alan Tsen, and comes after strong and increasing demand from Melbourne's startup community.
Stone & Chalk says its first priority in the new space will be connecting fintech startups in the state with "an innovation marketplace comprising of large Australian and international corporate customers".
Also in the hub's crosshairs were "high quality mentorship, top student talent, and important investment across Australia's two largest cities by GDP and by size of startup ecosystem".
The new expansion was lauded as "a boost for the local economy" by AustralianSuper Chief Executive Ian Silk, and a development that would bring new opportunities in the sector.
"The partnership approach between existing businesses and entrepreneurial startups will bring benefits to both sides, and assist AustralianSuper to ensure it is best placed to meet changing member demands," he said.
"The hub provides companies with a tested formula to develop deep connections with the exciting work being undertaken by startups in the fintech community."
AustralianSuper is just one of the new space's corporate partners.
The others include Findex, Genworth, Liberty Financial, and big banks ANZ and NAB, all of whom are headquartered in Melbourne.
The Melbourne hub is currently slated to be co-located with SproutX, a national agtech (agricultural tech) hub.
"Co-locating with SproutX makes absolute sense for both organisations," says Andrew Lai, SproutX Accelerator Director.
"The collaboration between Stone & Chalk with SproutX will see a new Agri-Fintech program development, to explore how new fintech innovation can help solve major issues, and opportunities in the global agricultural sector."
Stone & Chalk CEO Alex Scandurra stressed his excitement about the Melbourne space, describing it as "a historic achievement for the Australian fintech industry as a whole".
"Our Melbourne hub will help to further accelerate an already fast-moving industry that's integral to Australia's future," he said.
Fintech dominating Australia's startup scene
Perhaps reinforcing what Scandurra said about the continuing importance of fintech in Australia, new research from Techboard has revealed that when it comes to startup funding, fintech is king.
Of the $625 million in capital raised for the quarter ending June, a whopping $315 million of this went to fintech startups for funding needs including equity, debt facilities, acquisitions, and grants.
Startups in New South Wales were the most well-funded, although this result was likely heavily influenced by Sydney-based ZipMoney's huge $260 million debt facility managed by NAB.
Victoria's largest contributor was Airwallex, accounting for $17 million, and Perth's HealthEngine raised $26.7 million.
Health tech startups raised more than $60 million overall for the period.
The average valuation for a company was $27 million for the quarter; however, actual values varied widely between companies, with marketing startup Rokt hitting $167 million, and super fund Spaceship at $70 million.