A bunch of creative and tenacious individuals are fresh out of one of the biggest fintech boot camps in Queensland. We thought this was the ideal time to catch up with a selection of attendees and guests to pick their brain on what could make a startup business soar.
The Techstars Startup Weekend, held in Brisbane this November, gave passionate entrepreneurs the chance to think out their ideas and engage with early-stage businesses. Participants were hell-bent on disrupting their respective industries through a crazy 54-hours of creating business models, coding, designing and market validation.
The big question for them now is, "what next?". We spoke to a Techstars judge, a few local mentors and one of the event participants to find out their tips and tricks for taking a startup to the next level.
Superstar mentor @ErezSaf, founder of @CriskcoVoice hard at work giving out startup tips at the mentor sessions. Talk about dedication. ?? #SWBNE17 #day3 #fintech @CANSTAR @BOQ @RiverCityLabs @Fishburners @AdvanceQld pic.twitter.com/APJUxFlrzz

— D Fong (@davidfzy) November 19, 2017
1. Traction, traction, traction
"I think the number one thing investors respond to is traction, and the second is the rate of growth. If you can demonstrate you can get sh** done and people want what you have, that gets investors excited. The other thing to demonstrate is how fast you are actually growing, can you execute and will people want it. Being able to communicate that is key. Communication is a big part of speaking with investors. I like to tell a personal story about how I got started – that's worked really well for me.
Being a growth market as well, getting in at the right place and time and having a reason as to why now is the right time and why you're going to be the winner is important. Investors want someone to give them a thesis on 'why' and have a very well thought out problem, see they understand the problem and they've validated that." – Nikki Durkin, Judge at Techstars Startup Weekend.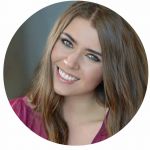 About Nikki Durkin
Nikki founded CodeMakers – an online coding school for kids. She previously founded 99dresses at just 18 and was accepted into Y Combinator, raised money from Silicon Valley investors and lived in New York before heading back to Australia to help kids code.
"I build software, I hustle, I do marketing, I do design" @nikkidurkin99 says tech startups allow you to do it all! #voguecodes #shestarts pic.twitter.com/xlNi02s6Et

— Nicola Hazell ? (@nic_hazell) October 13, 2016
2. Focus, but not at the expense of your sanity
"Focus is crucial for a startup, but at first you will need to experiment a lot. You'll need to play around with the product, pricing, marketing, and you'll also likely need to be consulting or doing other stuff on the side to fund the early stages.
It does require focus, but more than that it requires being able to prioritise your efforts and life. If the stuff you're doing today isn't the most important thing to move your business forward, you need to recognise that. You also need to remember your business success cannot come at the sacrifice of family, health, or sanity. Otherwise, why are you doing it?" – Mark Zmarzly, Mentor at Techstars Startup Weekend.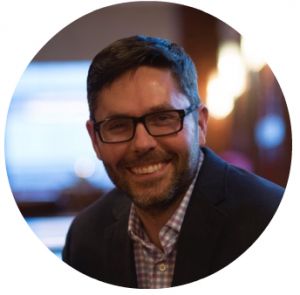 About Mark Zmarzly
Mark is your typical Creative Writing Masters graduate turned fintech entrepreneur. After nine years in the US financial services industry working with hundreds of banks – including Capital One and Zions Bank – in customer acquisition, copywriting and marketing, Mark founded fintech software company Hip Pocket in 2013 and Hip Money app in 2016.
Compare Business Transaction Accounts
3. Think back to the lemonade stand
"A lot of people go straight for investment when they've got their startup idea. For me, I come from a different perspective: who's going to buy it? How can we get customers without needing investors? MailChimp never took on investment and I find that really interesting. It's much easier going to an investor with a customer base willing to buy your product.
Take it back to the lemonade stand – before I go to mum and dad asking for 20 more lemons than I have, first of all, I've got to figure out if anyone even wants lemonade. In our world, the first thing you'll hear is 'investment is really hard in Australia', but there were days before we had investors and we still had businesses." – Rosie Odsey, Participant at Techstars Startup Weekend.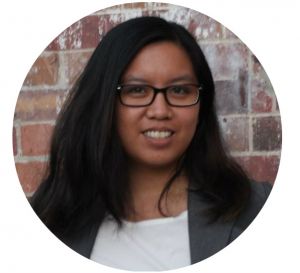 About Rosie Odsey
In the Community team at Codebots, Rosie shapes the product and member experience. She launched the Queensland Startup Precinct, co-created Startup Hatch, is one of the curators for Startup Digest Brisbane and is a self-confessed hackathon addict. Rosie's still under the impression that she'll someday learn how to code.
In case you missed out on #CBMeta Friday last week, here's @rosieodsey + @yaazamAus offering up some tidy tips to up your #networking game. #video #guide #community pic.twitter.com/XgFl1iSZmU

— Codebots_ (@Codebots_) November 26, 2017
4. Keep up the momentum and seek validation
"After a startup weekend, you need to keep up the momentum and pull the team together to discuss the next steps. Who wants to be a part of the team, what kind of commitment will they have, or was just a fun weekend activity?
Continue to seek validation and get real customers as most of the time people don't really get market validation over a startup weekend. To better understand the problem you're looking to solve you can't just sit behind a desk running Facebook ads. You need to go and talk to potential customers and speak to them about the issues they need addressed." – Christopher Drake, Mentor at Techstars Startup Weekend.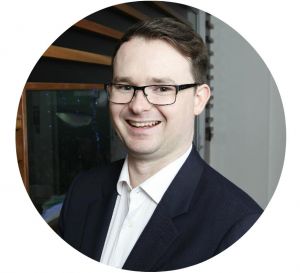 About Christopher Drake
Chris works in the operations team of Arowana & Co. – an investment group with interests in startups, scale-ups and mature businesses, across a spectrum of industries including education, food, renewables and fintech. Chris also created several products with his co-founders at That Startup Company to help early-stage businesses.
Best validation ever!!! Faces full of pizza ? @pizza_roulette @RiverCityLabs @Fishburners #SWBNE17 #swbne https://t.co/G9CcwFAT3U

— Shaun Restorick (@shaunrestorick) November 19, 2017
Thanks for reading! You may also find these articles interesting: