Canstar speaks with Patrick Garrett, Co-founder and CEO of Six Park, to discuss the Six Park robo-advice platform that allows investors to create their own managed portfolios.
In the past and before the advent of ETFs, Australian investors looking to obtain professionally managed, well-diversified portfolios have traditionally had to face high fees and an industry whose remuneration and commission structure potentially created numerous conflicts of interest.
Six Park aims to overcome the above issues by remaining independent and non-aligned with any bank or financial institution. They aim to provide their customers with a low-cost advice platform that enables them to take control of their own investment management.
What is Six Park?


Six Park is a robo-advice service that assists investors to create their own professionally managed, globally diversified portfolio of ASX-listed Exchange Traded Funds (ETFs). Six Park has an active Advisory Board that meets monthly to review Six Park's asset allocations and review global macroeconomic conditions. The Advisory Board is well qualified, and consists of:
Lindsay Tanner – former Federal Finance Minister
Paul Costello – founding chief of the Future Fund
Brian Watson – co-founder and former J.P. Morgan Australia Chairman
Who is Six Park aimed at?
Six Park is aimed at investors who are early savers with discretionary cash looking to invest in ASX-listed ETFs, along with larger investors looking to get independent, professional advice in regards to their share market investment strategy.
Six Park advises that an advantage of using its service is that it can provide investors with independent advice at a low cost. Total fees average below 1% per annum.
How does Six Park work?
Six Park is a combination of an automated technology platform, a sophisticated investment theory, and a well-qualified and experienced investment team that implements a prudent strategy for investors.
Initially, investors answer a series of questions about their personal situation, risk profile and investment horizon on the web-based service in order to obtain a proposed investment strategy and asset allocation. Six Park then helps customers to put this strategy into action, including implementing their strategy, opening a bank and brokerage account in their own names, getting invested and continuous monitoring of their investments.
Q&A with co-founder and CEO, Patrick Garrett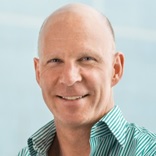 Canstar caught up with Six Park co-founder and CEO, Patrick Garrett.
Q: With a number of robo-advisers already established in the Australian market, what makes Six Park unique in this space?
A: We believe that we have a uniquely qualified team and Advisory Board to address one of the main challenges that robo advisors face in the market: gaining the trust of investors to place their funds on an automated platform. Robo advisors by definition do not tinker with investment strategies on an active basis, but it's important to actively review asset allocations, market conditions, the investment and ETF landscape, and in particular, how to respond to extreme market gyrations when they do occur. Our Advisory Board is actively involved with such activities and we have clients who have chosen Six Park in part because of the trust that this instils, versus other start-ups in this space.
We also believe that we are the low-cost provider in this space, when all fees and expenses are taken into consideration.
Lastly, we spent a year and a half and substantial energy/funds (including numerous focus groups and detailed user testing) to build a highly compliant, informative and user-friendly experience, and we're pleased to now be receiving very positive feedback on this front.
Q: Do you have set criteria in determining the ETFs that you currently use?
A: In short, we assess liquidity, cost, tracking error, size and track record of the issuer when looking at ETFs in the market. We also assess if/when hedged ETFs might be suitable alternatives to unhedged ETFs for our international asset class exposure.
Q: You clearly state the advantages of passive investing over active investing, and also note that passive investing means that the opportunity to "outperform the market" is traded off. Do you see any other downsides to passive investing?
A: Every investment approach has trade-offs. Some investors simply want to pick stocks or time the market, so passive investing will not have appeal in that instance. Also, without periodic account reviews and asset class rebalancing, a passive buy and hold strategy can also become unsuitable for an investor over time if their portfolio asset class allocation drifts materially from their targets, or an individual's risk profile or life circumstances change without a corresponding assessment of their investment strategy.
Q: In your view, is passive investing through the use of ETFs suitable for every investor?
A: No, we don't believe that there's any investment approach that is suitable for every investor. We do feel passionately, though, that most investors are best served and achieve optimal returns by adopting a strategy that focusses on maintaining a suitably diversified asset allocation, rebalancing their portfolio when necessary, having periodic account reviews to assess ongoing suitability and keeping their investment costs low. This is what we do for our customers.
Q: How should consumers incorporate the use of robo-advice within their overall financial advice and portfolio needs?
A: We believe that robo-advice is an excellent way to implement a "hub and spoke" investment strategy whereby a consumer uses Six Park for some (or all) of their investible asset management (the "hub"), and possibly pursues other investment strategies that may also be desired (the "spokes", such as picking certain stocks, implementing a specific property investment plan, etc.). The extent to which any consumer utilises a robo-advice service will be unique for each investor and should be reviewed on a periodic basis to make sure such a strategy remains relevant and suitable for that investor.