If you'd like some help with investment decisions you might be tossing up between robo-advice or seeing a financial planner. Let's look at how they compare.
The hunt for investment advice may have come down to "man versus machine". Having your investments managed by a computer algorithm can be a leap of faith. But along with affordability, robo-advice, also known as digital advice or automated advice, has the potential advantage of removing human bias and emotion from investment decisions.
A study by the Australian Securities and Investments Commission found that 41% of Australians intend to get financial advice in the future. The key stumbling block is the cost. The lower fees of robo-advice services could change this, and while only 1% of investors use automated advice at present, it's an option that makes low-cost investing more accessible for Australians.
We compare robo-advice with face-to-face advice to see how they stack up.
What are they?
Robo-adviser
There's no shortage of robo-advice services available. Some of the big names include InvestSMART, Stockspot and Six Park.
Financial adviser
Financial advisers come in all shapes and sizes from independent advisers with no ties to any particular product provider, through to franchises such as Mortgage Choice Financial Planning, and larger firms like MLC Wealth Management.
How do they work?
Robo-adviser
To get started with robo-advice, you'll generally need to answer an online questionnaire that looks at your assets, income, how you feel about risk, and your investment timeframe.
Based on your responses, a particular investment portfolio will be recommended to you. The portfolios range from conservative to balanced and high growth, though they can come with a variety of marketing names.
Over time, your portfolio is automatically adjusted – or "rebalanced" – to reflect movements in asset markets. This way, your portfolio continues to reflect your goals without much effort on your behalf.
Financial adviser
A face-to-face adviser will embark on a fact-finding mission to get to know about you, your circumstances, goals – and again, how you feel about risk. From here, the adviser will provide a written Statement of Advice (SOA) that outlines a tailored investment strategy developed with your needs in mind. Your portfolio will be reviewed at set intervals, often annually, following meetings between you and your adviser.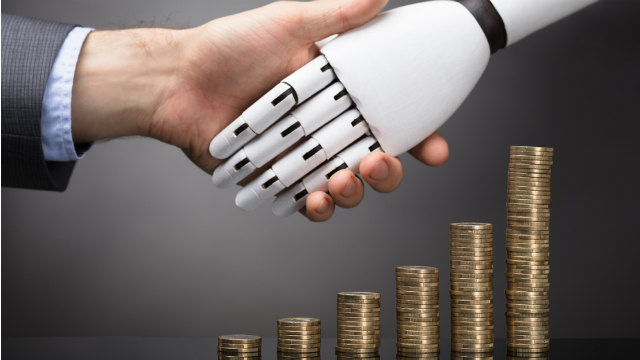 How much do they cost?
Robo-adviser
Automation is meant to keep the cost of robo-advice low, and how much you pay depends on the value of your portfolio. To give you an idea, let's look at some of the bigger providers.
InvestSMART charges $99 annually for a portfolio of $10,000-$18,000, or 0.55%pa if you have $18,000-$82,000 invested. Above this, the maximum fee is capped at $451 annually. On a portfolio of $50,000 you can expect to pay $275 in annual fees.
With Six Park, a portfolio of $10,000-$19,999 will attract fees of $119.40 a year, rising to 0.5% on investments from $20,000-$199,999. Above this, the percentage fee falls. On a $50,000 investment the annual fee would be $250.
With Stockspot, a portfolio with less than $10,000 invested would attract fees of $5.50 a month or $66 a year. For balances between $10,001 and $200,000 the fee is 0.055% a month or 0.66% per year. So a $50,000 portfolio would attract annual fees of $330. For higher balances the percentage falls even further.
These fees are typically deducted from your linked cash account on a monthly basis.
Financial adviser
Financial advisers don't just use a variety of fee models, how much you pay will vary widely between advisers.
The Financial Planning Association of Australia, says its members, charge an average of $2,671 to prepare a SOA for new clients. This fee will depend on the complexity of your situation and the advice you're looking for.
Ongoing advice fees can apply, and there is a wide variation here too. It's best to request this information when looking for an adviser but to give you an idea you could pay a fixed annual fee of around $1,650, or a monthly fee starting from about $165 (annual cost of $1,980).
If you're asked to pay according to the adviser's time, you could be charged $330 per hour. Percentage based fees can go as high as 2% annually, which adds up to $1,000 on a $50,000 portfolio.
Fees will usually be deducted from your client account monthly, quarterly, twice yearly or annually.
What are the investment options?
Robo-adviser
Robo-advice typically provides access to a selection of ready-made portfolios, comprised of a basket of exchange traded funds (ETFs), which themselves often charge low fees.
If, for example, your questionnaire responses show that you're best suited to a balanced portfolio, you'll likely be directed to a portfolio made up of a blend of ETFs that cover Australian and international shares, government bonds and maybe a smattering of commercial property ETFs.
Most ETFs keep their costs low through "passive" investing. This means they aim to replicate a particular market index. So your returns with robo-advice should closely mirror – rather than outperform, the markets you invest in.
Financial adviser
In theory, a financial adviser should be able to offer greater breadth of investment options including the opportunity to own specific assets directly rather than indirectly (as with an ETF).
The reality, however, is that financial advisers are expected to understand the investments they recommend, so many stick to an approved product list, which has been thoroughly researched.
As your investments are actively managed by your adviser, there is the potential to outperform the market, but there are no guarantees.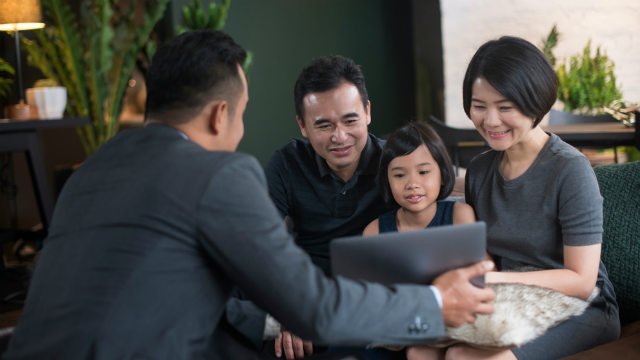 Tips & traps
Robo-adviser
The robo-advice portfolio that's recommended to you will be based on the information you provide. So complete any questionnaires accurately and honestly, especially when it comes to how you feel about risk.
Importantly, an online questionnaire is unlikely to cover every aspect of your life. Factors such as the health of a small business you may own, or the extent of your personal debt, can impact your financial wellbeing. Yet they may not be addressed by robo-advice when an investment portfolio is recommended.
Financial adviser
On one hand, a good adviser will spend time getting to know you, and this can mean you benefit from tailored recommendations based on every aspect of your financial situation. The advice should ideally cover where you invest your money as well as tax-friendly ways to structure your investments.
The downside is that the generally higher fees for face-to-face advice will eat into your investment returns. And paying more is no guarantee of earning a higher return.
How do they compare?
If you don't have a lot to invest, or if you want a ready-made diverse portfolio without the hassle or cost of manually rebalancing your assets, robo-advice could be for you.
If your circumstances are complex, or you are looking for holistic advice that spans investing, insurance, retirement planning and estate planning, it can be worthwhile opting for face-to-face advice. Just be sure you understand exactly how much it will cost and what you'll get for your money – over time the higher cost can have a significant impact on the value of your portfolio.
What you'll get
Upfront cost
Annual cost
Potential pluses
May be suited to
Robo-

adviser

Access to a selection of ready-made portfolios typically comprised of ETFs, based on your responses to an online questionnaire.
Nil
Typically around 0.5% of your portfolio value.
Takes the emotion and human bias out of investing with automatic rebalancing of your portfolio.

Investors with straightforward circumstances.
Face to face financial adviser
Personalised advice based on in-depth discussions with your adviser, and access to investments beyond ETFs including directly held shares.
Average of $2,671 for initial Statement of Advice.
Can be up to 2.0% of your portfolio value.
Tailored advice that can include options for tax-friendly investment structures.

Investors with more complex needs or a preference for investments that go beyond ETFs.
If you're comparing Online Share Trading companies, the comparison table below displays some of the companies available on Canstar's database with links to the company's website. The information displayed is based on an average of 6 trades per month. Please note the table is sorted by Star Rating (highest to lowest) followed by provider name (alphabetical). Use Canstar's Online Share Trading comparison selector to view a wider range of Online Share Trading companies.
---
About Nicola Field
Nicola Field is a personal finance writer with nearly two decades of industry experience. A former chartered accountant with a Master of Education degree, Nicola has contributed to several popular magazines including the Australian Women's Weekly, Money and Real Living. She has authored several best-selling family-focused finance books including Baby or Bust (Wiley) and Investing in Your Child's Future (Wiley).
Main image source: Ivelin Radkov (Shutterstock)