If you haven't heard, television broadcaster Channel Nine and newspaper publisher Fairfax are merging in a $4 billion deal that will create a new conglomerate with holdings in TV, print, radio and digital media.
The aim of the merger is to help the new entity remain competitive in a world that is increasingly leaving traditional media behind, so what might investors need to be aware of?
What's the deal for investors?
The deal, recently approved by the Federal Court, will see Nine shareholders own a combined 51.1% of the new company, while Fairfax shareholders will own 48.9%. Further, Fairfax shareholders will receive 0.3627 shares in Nine for each share they own, and a payment of $0.025 per share. Nine and Fairfax have both promoted the deal as providing cost savings of at least $50 million annually, while allowing the two companies to create value through increased audience reach and content creation synergies.
We currently don't know how the Nine-Fairfax merger will play out – both companies have faced difficulties with declining viewership and readership as streaming and other online content forms have matured.
In the lead up to the merger…
Occasionally, a merger proposal can cause short term share price volatility in the lead up to the deal being implemented. This is something we have seen with both Nine and Fairfax in the months since the deal's announcement: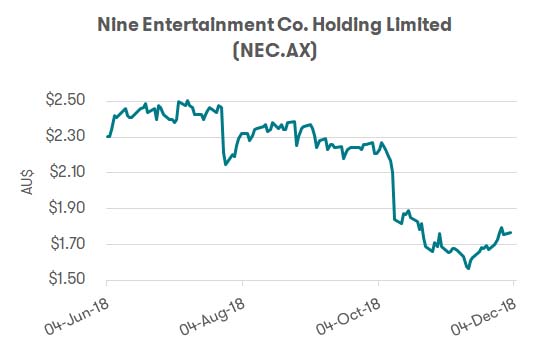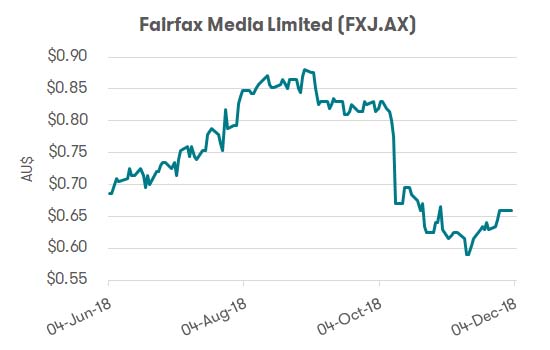 What does the future hold for Nine and Fairfax?
Canstar's General Manager of Wealth, Josh Callaghan said the merger has the potential to benefit both businesses but warned that it may take time to capitalise on these benefits.
"There are a lot of synergies between Nine and Fairfax, particularly these days as users are more fluid in the way they consume information and entertainment across online, mobile and offline mediums."
"Long term, this tie-up is likely to generate value for investors, however it's no small feat bringing two large businesses together. This means that investors may be waiting a couple of years before the cross-platform benefits translate to earnings," he said.
To keep up-to-date with investment news and analysis, be sure to sign up to our newsletter below.