Online investment service Macrovue has unveiled a world first online brokerage and trading platform giving Australian investors easy and transparent access to global equity markets.
According to Macrovue co-founder and CEO Sid Sahgal, digital financial technology has helped create a power shift in the investment value chain that elevates individual investors to the same access level as institutions and Macrovue intends to tap into that retail market, unveiling its online brokerage and trading platform, which gives Australian investors easy and transparent access to global equity markets.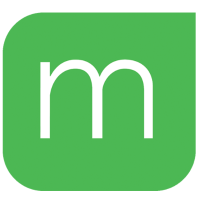 "We have purpose-built a platform to directly help everyday Australians who want to buy offshore listed companies or invest in broader global investment themes. To date, these opportunities have been highly intermediated, expensive, or just simply out of reach," explained Mr Sahgal.
"Our sights are set firmly on empowering a greater number of investors who want one hassle-free process to execute on their chosen investment idea or theme, acquiring global stocks at low cost, with full performance and tax reporting included".
"What we initially discovered were limited ways to access global markets, outside of pooled managed funds or Exchange Traded Funds (ETFs). Even managed account platforms are not equipped to provide investors the capability to directly buy and sell global listed stocks," he said.
Macrovue charges investors a low brokerage fee, and fixed subscription cost to access its proprietary research. The customisable Macrovue platform allows access to over 20,000 companies listed on 18 global exchanges.
Thematic investing
Macrovue's approach to investing is known as thematic investing (which they call a "vue"). This approach centres on investing around a theme, global trend or idea. For example, customisable portfolios such as the Internet of Things, global obesity and ageing in developed economies.
Macrovue follows a structured three-stage process to construct each Vue. While there could be some variations in the process depending on the specific theme or trend, the overall process is as follows:
Stage 1
Identifying a theme & creating a list of relevant companies
Macrovue identifies a global theme or trend that they believe makes a compelling long-term investment story. Initial research is via industry reports, research newsletters, third party research reports and other relevant publications. Once they decide on a theme, they create a list of stocks that have exposure to the theme. This list could span multiple industries/sectors depending on the value chain.
Stage 2
Quantitative model to help shortlist companies
Macrovue has developed a proprietary multi-factor stock selection model to enable them to rank stocks by attractiveness. The model examines the universe of stocks based on fundamental and technical factors and provides quintile ranks – ranging from 1 (most attractive) to 5 (least attractive).
Stage 3
Fundamental overlay & final 10
Finally, in the third and final stage of the process Macrovue does a fundamental overlay to create the 10-stock Vue. Apart from the near-term fundamental outlook for a stock, they also consider other factors such as geographic and sector diversification within the Vue.
Quality people, processes and technology
Macrovue is one of a few Australian companies to have registered with the Internal Revenue Service in the United States, meaning investors are saved the bother of completing paper forms when buying US company stocks.
A recent senior addition is Mr Clay Carter, a well-respected and sought after commentator on world markets and the global economy. Mr Carter brings more than 25 years' experience as a global portfolio manager investing in international equities.
Mr Sahgal concluded: "We have developed an entirely unique platform. It's a very exciting time as financial technology is opening up access for self-directed investors to participate with greater ease in the trends driving global capital and equity markets."
Any information on this page is general and has not taken into account your objectives, financial situation or needs. Seek advice from a licensed financial adviser before making any investment decisions. See our detailed disclosure.
Canstar is an information provider and in giving you product information Canstar is not making any suggestion or recommendation about a particular product. If you decided to apply for a product, you will deal directly with a financial institution, and not with Canstar. All product information should be confirmed with the relevant financial institution. For more information, read our detailed disclosure, important notes and additional information.