Last week it was reported that digital currency exchanges in Australia could soon be regulated for the first time, which the cryptocurrency industry says would be a welcome step forward.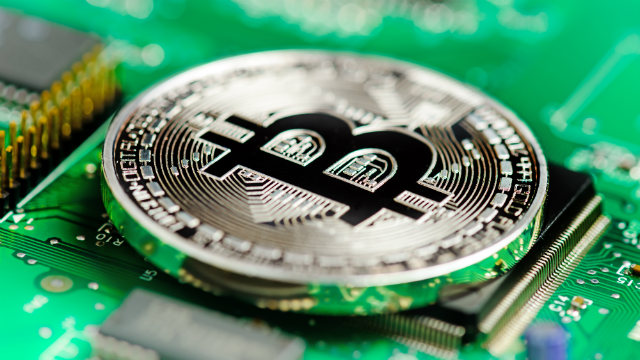 In a move set to strengthen Australia's anti-money laundering laws, it has been rumoured the Australian Transaction Reports and Analysis Centre (AUSTRAC) may be given powers to police digital currency exchanges where people buy and sell Bitcoin, Ethereum and a range of other cryptocurrencies.
According to EY's latest FinTech Australia Census, these exchanges currently make up 4% of the Australian fintech landscape.
With all the hype and continued growth in the industry, online peer-to-peer (P2P) marketplace CanYa's CEO and co-founder John-Paul Thorbjornsen told Canstar policing of digital currencies is "absolutely needed".
"I don't think AUSTRAC will have much to do to sign off the exchanges in the face of new regulation – they are very clean," he said.
"All of the predominant Australian exchanges that I know of go above and beyond what is required to be compliant and have been for years now – and this was from their own initiative."
Director Gabriel Govinda from Melbourne-based startup Blockbid, another cryptocurrency exchange set to launch in Australia in February 2018, told Canstar they "welcome increased regulation".
"Lack of regulation is one of the aspects of the cryptocurrency industry that makes potential investors and traders wary," said Mr Govinda.
"Regulation will increase credibility and bring in more users.
"The cryptocurrency industry is still in its infancy and there are dozens of emerging coins and dozens more that haven't been invented yet that will soon be seen as major, trusted currencies."
Be aware of risks associated with initial coin offerings
Initial coin offerings (ICOs), a form of crowdfunding through selling tokens and cryptocurrencies to 'investors', has been put under the spotlight by the Australian Securities and Investments Commission (ASIC), which has issued new guidelines and regulations for the industry.
This comes amid worldwide regulatory concerns about the rapid growth of ICOs and token sales as a sort of 'fundraising' mechanism for exchanges.
Canada, the United States, United Kingdom, Switzerland and other countries have all taken some form of regulatory action over the past few months.
CoinJar CEO Asher Tan said ASIC's guidelines came just in time to "ensure users are aware of what they are actually purchasing".
"This is especially true as promoters of ICOs are often opaque in their promotions and users may be inadvertently purchasing a security, derivative, or even a share in a company (as opposed to 'digital currency')," said Mr Tan.
"I would be wary of communities who overemphasise increased financial gain, guaranteed profits, or certainty that it is 'the next big thing'.
"None of these things are certain, even for Bitcoin."
Mr Thorbjornsen said the ASIC guidelines about ICOs are "very measured and easily interpreted" and also warns as growth continues, so might the scams.
"There will be a lot more ICOs in 2018 and we may even see some scams or even tokens misrepresenting as securities, but hopefully the community can respond fast to that and keep it clean," he said.
CanYa is planning to launch its ICO to the public on 26 November 2017.
Removal of double taxation on cryptocurrencies means Australia is leading the way
In July this year, the Federal Government removed the double taxation for consumers who use digital currencies as payment, where they were previously paying GST on the purchase of the currency and again on its exchange for other goods and services subject to GST.
Mr Thorbjornsen said this change will have a "tangible effect on businesses who operate in the crypto-economy".
"I think the real value here is in the Australian Government sending a clear signal of support to cryptocurrencies," he said.
"This is currently positioning Australia as one of the leading countries that are 'crypto-friendly' and the sentiments across the global community certainly recognise this.
"However, businesses who operate in the crypto-economy still face significant hurdles, especially when it comes to banking support."