Canstar catches up with Chelsea Dunne, Co-Founder of Fincast, to discuss automated wealth advice and the applications on offer by Fincast.
What is Fincast?

Fincast is an Australian based company that offers wealth management applications to financial advisors and institutional investors, allowing them to better engage with their clients. These applications were previously the domain of professional fund managers, but it is now these very fund managers that are designing and testing the applications for Fincast.
A key advantage of Fincast's applications is that they can be tailored to individual advisers; with their open architecture allowing the adviser to determine how much or how little of their own ideas on investment research is shown.
What are the applications?
There are three major modules:
1. Model Portfolio application
This application features institutional grade forecasts and optimisation algorithms that allow advisers to create tailored portfolios. By utilising the analytics included in the application, advisers can get a more comprehensive understanding of their portfolios.
2. Financial Adviser application
This application integrates with the Model Portfolio application and helps guide clients through their risk profiling and asset allocation process. Advisers benefit by gaining a unified view on all their client's assets, including those assets where advice is not provided.
A streamlined client 'on boarding' system is part of this application which includes auto SOAs/ROAs, digital sign-off, know-your-client and authentication and account opening. This reduces the time spent on back office administration.
3. Automated Advice application
This application uses an algorithm to guide clients to an appropriate investment strategy. This benefits clients as advice is delivered in a more timely fashion and at a lower cost. Clients are able to then seek advice from their adviser on how to manage their assets.
How does this benefit clients?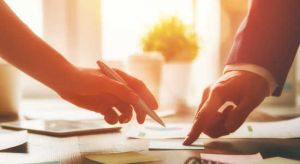 Clients benefit when their advisers are able to give advice that is more tailored to the customer. So whether the customer is looking for more information on how their adviser manages their portfolio, an easy process for risk profiling and asset allocation, or simply more automated advice, then these applications are the key.
More about Fincast…
Canstar posed some questions to Chelsea Dunne, Co-Founder of Fincast, which are shown below.
Q: Given the dynamic nature of markets, how often do users need to input their objectives and details of their existing portfolio to ensure that the recommended strategy outlined by Fincast to meet the user's objectives and risk tolerance is relevant and up to date?
A: FINCAST creates technology for use by the wealth management industry to enhance engagement with clients. We firmly believe that the future of the wealth management industry involves a hybrid model of face-to-face financial advice, enhanced by technology (such as the applications we create).
When using our system, at the outset of a client consultation, a Financial Adviser will input a client's details, including information such as their desired retirement age, goals, appetite for risk, current portfolio etc.
FINCAST's dynamic systems will then automate the ongoing collation and analysis of market information and present this information to the adviser regularly in an easy to understand manner, which they can in turn share with their clients.
The systems are also goal based. They will automatically generate suggested adjustments to a client's portfolio, to help ensure their goals are met, which prompts the Adviser to initiate a conversation with their client regarding these suggestions.
Q: How often is Fincasts's underlying data updated?
Q: Are you looking at developing further applications in addition to the Model Portfolio Management, Financial Adviser and Automated Advice applications that you currently have?
A: Given the significant response to our applications to date, at this stage, we are focussing on these applications only.
Our focus is currently straight through integration with leading investment and CRMs platforms, further enhancing our capacity for big data analytics, whilst also looking at avenues to enhance our machine learning capability.
Q: Is automated advice for everyone, and has there been growth in the use of this application?
A: As mentioned, FINCAST creates applications for use by the wealth management industry with their clients. We firmly believe that the future of the wealth management industry involves a hybrid model of face-to-face financial advice, enhanced by technology (such as the applications we create). Not only do our applications enhance client engagement, they also provide a scientific and transparent framework from which an Adviser can make a recommendation for a client, tailored to their goals, thus removing subjectivity and making it easier for a client to understand the fundamentals of that advice. Our technology also makes Advisers more efficient and increases profitability.
Some of our clients are also looking at utilising our technology in a direct to consumer format.
Q: What drove you to create Fincast?
A: Our experience in the funds management and wealth management industry. Through this first-hand experience, we could see the changes occurring in the industry such as the introduction of FoFA, the inefficiencies in the delivery of advice and the need for more tailored advice. FINCAST's applications support the industry in adapting to these changes. We take Financial Advisers from the analogue into the digital age.
Canstar is an information provider and in giving you product information Canstar is not making any suggestion or recommendation about a particular product. If you decided to apply for a product, you will deal directly with a financial institution, and not with Canstar. All product information should be confirmed with the relevant financial institution. For more information, read our detailed disclosure, important notes and additional information.