People interested in investing in Australia's competitive housing market can now view the twelfth BRICKX property to hit the investment scene.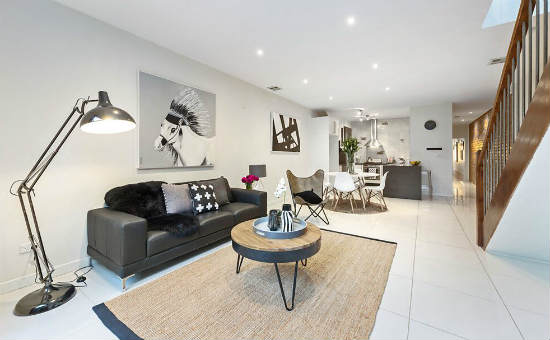 Thanks to growing interest and an award winning business model, BRICKX now has close to 6,000 investors and a median time to sell 'Bricks' sitting at around 6 hours, according to the company.
The investment company allows people to obtain beneficial interest in one or more residential properties by buying units or 'Bricks' of a property, and in doing so a 'Brick' holder is entitled to any benefits (such as rent earnings) from the underlying property, after the payment of all costs.
The latest offering from the fractional property investment platform is a house in Melbourne's Brunswick West, with investment units or 'Bricks' available from $99.
BRICKX CEO Anthony Millet expects this latest offering in Melbourne to be popular with investors, further adding to the current BRICKX Melbourne portfolio of Prahran and Port Melbourne.
"We're thrilled to provide access to such a stunningly transformed terrace at an affordable entry price of just under $100," said Mr Millet.
"With the initial Brick price being $99, BRICKX continues to strive to make property investment affordable for all Australians."
The 3-bedroom, 2-bathroom terrace with an undercover carport on Shamrock Street boasts a courtyard along with a private rooftop garden off the master bedroom.
"Brunswick West offers exceptional living right on the edge of the city. It's close to public transport as well as cafes and restaurants," Mr Milllet said.
CoreLogic Head of Research Tim Lawless sits on the BRICKX Adviser Panel, giving BRICKX investors the best in property expertise, and says there is strong demand for property close to the city, university, and social precincts.
"CoreLogic figures show house prices in Brunswick West have increased by almost 6.6% per year over the past five years," said Mr Lawless.
"Brunswick West has a strong rental market which has contributed to ongoing low vacancy rates and high demand.
"With convenient tram and train access to the CBD, the area is particularly popular with university students and young families."
For more information about BRICKX check out this Canstar article: