What is fractional property investing and how does it work?
It's fair to say that property investment is popular in Australia. Many investors, though, cannot afford to buy an entire property. A number of ways to pool investors' funds exist, including trusts, A-REITs and syndicates – but another option is fractional property investing.
What is Fractional Property Investing?
Fractional property investing allows investors to buy a portion of a property, so you get all the benefits of holding property without the upfront expense and ongoing hassle.
In traditional property investment, the investor buys an investment property and receives rent from their tenants living there. In fractional property investment, the investor buys a portion or a "fraction" of an investment property.
Much like owning units in a managed fund, fractional property investment means the investor owns a "share of" the property. They are entitled to a portion of the rent from the tenants at the property, and a portion of the property value if it is sold.
This is very similar to being able to buy shares of specific companies using a stockbroker, something that a large number of investors are familiar with.
One institution offering fractional property investing is DomaCom.
So how does investing with DomaCom work?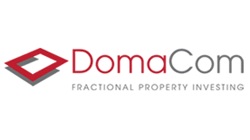 The DomaCom Fund allows investors to select and invest in specific properties using a fractional or crowd funding process within a Managed Investment Scheme (MIS) structure.
DomaCom is regulated as a managed fund, which enables it to work with the financial planning community who can provide advice to their clients to invest in parts of specific properties without the need to borrow, satisfying their allocation to this major asset class.
DomaCom's primary target market is the Self Managed Superannuation Fund (SMSF) segment being advised on by financial planners and accountants. Similar to listing on the ASX, DomaCom has a Bookbuild process (crowd funding/syndication) to purchase a property. The DomaCom Fund also has an ASIC-approved online secondary market where investors can buy and sell their units just like they would trade shares of an ASX-listed company.
What are the potential benefits of fractional property investing?
DomaCom lists the following potential benefits of its investment model:
Investors can invest in any properties of their choice in Australia (that are for sale) without purchasing the whole property. It has been demonstrated that Australian investors (particularly SMSFs) like engagement with their investment selection.
Investors do not need to borrow large amounts to invest in specific properties, hence minimising the investment risk.
Investors can diversify across multiple properties as the minimum investment for each property sub-fund is $2K.
Investors can invest in properties from as little as $20K, which means they can get on the property ladder much earlier in their investment life cycle.
There is no debt in the DomaCom sub-funds and consequently, investors are not exposed to credit market risks.
Investors in the DomaCom Fund get pure exposure to property.
Investors in the Fund can vote to wind up the sub-fund and there is an ASIC approved secondary market for units, which means there will be a way to exit your investment.
Any property investment is not without risks, of course. There is economic risk and even if there is a secondary market should you wish to sell your units in some or all of your investments, selling is still reliant on finding a buyer.
Canstar is an information provider and in giving you product information Canstar is not making any suggestion or recommendation about a particular product. If you decided to apply for a product, you will deal directly with a financial institution, and not with Canstar. All product information should be confirmed with the relevant financial institution. For more information, read our detailed disclosure, important notes and additional information.