When Treasurer Scott Morrison hands down the budget tonight at 7:30pm it won't just be the economic propeller heads tuning in. Business leaders, advocacy groups and astute investors will be hanging off every word and picking apart the details of the report.
Follow the money.
The federal budget is a detailed look at the tax income and proposed spending of the government and gives us an insight into their priorities and outlook for the following financial year and beyond. As the last budget that will be delivered before the federal election, we will also get sneak peak of what policy initiatives the government will be taking to the election.
But why is it important to an investor?
Government funding and policy can be a handbrake or rocket fuel to an industry and is therefore, a critical input into the environment in which the companies you're invested in will be operating. Will there be new competition artificially created through a newly funded initiative, will a particular sector have a material inhibitor removed or imposed or what impact will tax breaks or hikes have on the way a company makes money? These are the sorts of questions that onlookers will be asking as it's relevant to them and these are the questions every investor should consider as they read about the budget in the coming days.
Follow us on Twitter or Facebook (or both) to keep up-to-date with our budget coverage.
For more articles like this be sure to sign up to our newsletter.
---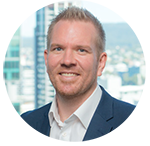 About Josh Callaghan
Canstar's General Manager for Wealth, Josh Callaghan, has accumulated more than 15 years' experience in banking and finance, with in-depth product knowledge across retail banking, stockbroking, life insurance, health insurance and superannuation. Josh's experience combined with his passion for new technology and active role in the fintech community has positioned him as a credible thought-leader on the future of finance. Through his work at Canstar, Josh is striving towards a goal of creating a world where building and managing wealth is easy for all consumers.