Fractional property investment platform BRICKX has announced a new funding investment from NAB Ventures.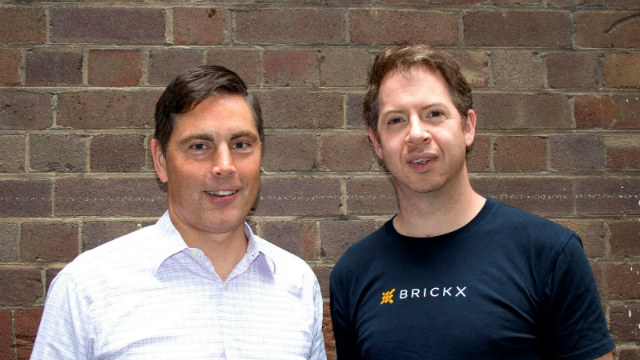 The startup, which allows consumers to invest in residential property by buying 'Bricks' in BRICKX property, also received investment funding from the Westpac-owned Reinventure Group back in November last year.
According to BRICKX, since the Reinventure investment, the number of customers has grown by nearly 25% to 9,500 customers.
BRICKX CEO Anthony Millet told Canstar the new investment capital from NAB will fund the platform's growth plans and ultimately assist Australians struggling with housing affordability and looking for options outside traditional ways of investing.
"NAB Venture's investment money is not being used specifically for buying properties – it's being used to expand BRICKX's growth plans through improved technology products, marketing and business development," said Mr Millet.
"This will allow us to bring more customers to the platform, expand the platform and work on really interesting extensions of our product that speak to home ownership and housing affordibilty."
Mr Millet said the high profile group of investors will help BRICKX assist millions of Australians to get onto the property ladder.
"The prohibitive costs and high deposits needed to gain access to the property market has left many out in the cold," he said.
"However, BRICKX has opened up the residential property asset class as an alternative investment to any of the traditional investment options.
"Considering the recent volatility in the cryptocurrency and stock markets, Australians are recognising the longer-term stability of property prices."
NAB Ventures Managing Director Todd Forest said BRICKX is "disrupting" how consumers have access to the property market.
"NAB Ventures chose BRICKX as the leading opportunity, based on its unique business model, exceptional user experience and the opportunity to leverage the platform to innovate and help more Australians with their home ownership goals," he said.
BRICKX has so far not disclosed the amount of investment received from NAB Ventures in this 'Series A' funding round, although Mr Millet indicated the $9 million funding round is "heavily backed" by NAB.
According to BRICKX, the platform currently holds about $14 million in equity, with the average consumer portfolio sitting at around $2,000.