Westpac research has found a recent rising trend in the number of young Aussies taking up rentvesting to get a foot on the property ladder.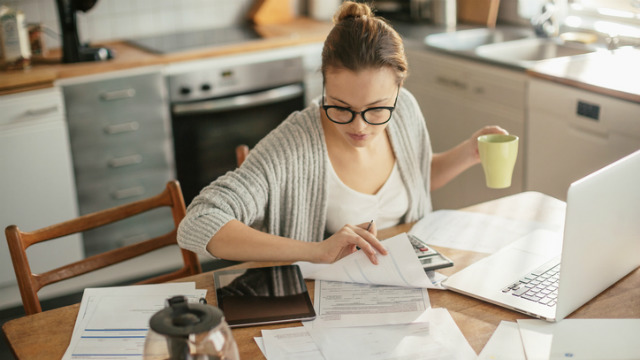 Rentvesting, the practice of purchasing an investment property while renting somewhere else, has been gaining traction among younger Australians keen to enter the property market.
However, an excerpt from a soon-to-be-released Westpac report based on research from Ipsos has revealed that the practice is more widespread than you may have thought.
Who's rentvesting?
The report found that rentvestors were likely to be:
Male (65%)
Born between 1983 and 1997 (61%)
Living in metro areas (81%)
Still living with their parents
However two out of five Australians indicated being open to the idea of rentvesting, with those in Sydney being even more so due to the city's infamous property prices.
The report also found that a majority of properties owned by rentvestors were freestanding (61%), 25% were apartments, and 77% of rentvestors want their next property to be owner-occupied.
Head of Westpac Home Ownership Lauren Fine said the report proves "that there's still clear aspiration for home ownership" among young Australians.
"The research shows that many young Australians are looking at savvy ways to get into the property market," she said.
"Buying a property is one of the most exciting and important purchases they will make in their lifetime."
Rentvesting made popular by tough markets
Ms Fine noted that according to the research, the recent popularity of rentvesting among young Australians can be largely attributed to increases in property prices.
"Those 'rentvesting' are most likely to have purchased their property in the last two years, which aligns with the increase we've seen in property prices," Ms Fine said.
"This may suggest first home buyers have responded to these increases by purchasing in more affordable areas, while continuing to rent where they currently live."
Westpac's tips for rentvesting
Ms Fine also gave a list of tips and things to consider for the prospective rentvestor, which were:
Your deposit – you'll generally need a 20% deposit to get you into your first investment property.
Do your research – find out which suburbs you can afford to buy in, yet also have good long-term growth prospects and plenty of tenant appeal. Ask your agent to try and get your rental income to align closely to when your repayment amount is due so you always have available funds for repayment.
Upfront costs – many people forget to consider upfront costs such as stamp duty and conveyancing fees. Ensure you factor these into your budget.
Home Loan Approval in Principle – you can get a loan conditionally approved, subject to standard lending criteria being satisfied. This means you can make an offer or bid at auction with an idea of how much you could borrow in mind.
Your cash flow – When 'rentvesting', you'll now be responsible for mortgage payments in addition to your current rent and living expenses. Rental income may go some way to cover your mortgage payments, but you need to be prepared to top up any mortgage payments. It is also important to consider strata levies and other expenses such as communal water costs if you buy in an apartment block, which may not be covered through your tenant's rent. You may also be eligible for various tax benefits which could mitigate some of the above; however, the timing needs to be considered as tax submissions are only annual.
As part of your research into the property you'd like to buy, consider obtaining a strata report so that you're informed about upcoming expenses and a depreciation report for newer buildings.
If you can, organise to get a depreciation report. Depreciation is one of the tax deductions you should be aware of when investing in property.
You can also use a rent vs buy mortgage calculator to compare your financial position over time. It will take into consideration your deposit, loan repayments and interest on your mortgage, as well as yearly appreciation on the property.
Buy with a clear strategy: Ask yourself if you plan to live in the property in the future, or if the property will purely be for investment purposes.
Depending on the loan product, you could ask your parents or possibly a family member to act as a guarantor and use a portion of their home's equity to help you to secure a home loan.
Any views or opinions expressed do not necessarily state or reflect those of Canstar.