So the Reserve Bank of Australia surprised some today at its board meeting by lowering the official cash rate by 25 basis points. Citing declining commodity prices, below-trend growth and a possible rise in unemployment, the RBA felt, in the words of Glenn Stevens, Governor, that: "At today's meeting, taking into account the flow of recent information and updated forecasts, the Board judged that, on balance, a further reduction in the cash rate was appropriate. This action is expected to add some further support to demand, so as to foster sustainable growth and inflation outcomes consistent with the target."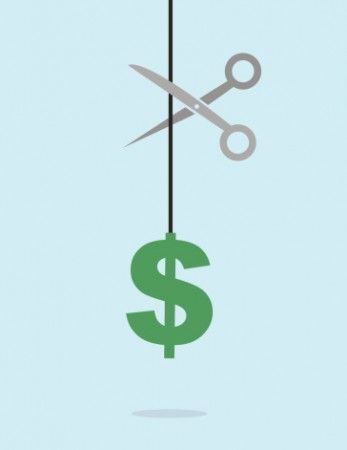 So what does a 25 basis point cut mean to you?
Well, that depends on whether you have a mortgage or a nest egg to invest. Assuming you have a mortgage though, a 25 basis point cut will equate to a saving of around $44 per month on an average $300,000, 25 year home loan. While it may not sound that much, it does add up to approximately $13,000 over the 25 year life of the loan. That?s not too bad!
| | | |
| --- | --- | --- |
| Loan | Current monthly repayment | 25 basis point cut – saving (per month) |
| $300,000 | $1,819 | $44 |
| $400,000 | $2,425 | $59 |
| $500,000 | $3,032 | $74 |
| $600,000 | $3,638 | $88 |
The more you owe, of course, the more you will save each month, with borrowers who have $600,000 outstanding on their mortgage set to save around $88 per month (or $26,500 over the life of the loan).
Here?s the real message though: while the RBA has cut rates, you shouldn't sit around waiting for a cut in official cash rate in order to save money on your mortgage. Currently on our database, there?s a 1.90% difference between the highest and lowest standard variable home loan rate. There?s also a 1.65% difference between the highest and lowest five year fixed rate. On a $400,000 mortgage over a 25-year term, that potentially equates to well over one hundred thousand dollars of additional cost. Even a mortgage rate that is just half a percent lower can save tens of thousands over the life of the loan.
Big message for borrowers: don?t let our low cash rate make you complacent! Try our mortgage calculator to see how much you could potentially save by shopping around. "Shopping around" doesn't always mean changing home loan provider, either. Here are some tips on how to negotiate a better home loan rate and potentially refinance your home loan – or simply get a rate cut – with very little effort. Also read this article for some guidance on things to think about when choosing a home loan.