One of Australia's four largest banks has reduced home loan interest rates for some customers in time for the spring property season.
Westpac has cut interest rates by up to 1.30 percentage points across a number of its fixed rate home loans and fixed Premier Advantage package loans for new and existing owner-occupiers and investors, as well as on its Flexi First Option variable rate loans for new customers.
Canstar money expert Effie Zahos said Westpac was clever to come out with rate cuts now when a number of home buyers were getting back into the market.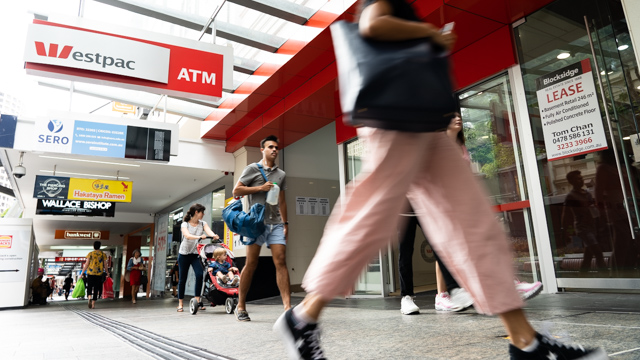 Monthly figures released today from the Australian Bureau of Statistics showed mortgage lending had surged. The value of all housing lending rose by 5.1% in July and was up 5.3% for lending to owner-occupiers.
"This is understandable given interest rates are at an all-time low and the 7% ceiling was removed, meaning consumers may feel that now is a good time to be borrowing," said Ms Zahos.
But she said competition was tough for lenders and lending conditions were still tight post-royal commission, with Commonwealth Bank the only one of the big four to actually increase its lending from June to July, according to APRA's latest data.
Most of the cuts from Westpac today were to fixed rate loans, which Ms Zahos said went against what many borrowers were doing currently.
"Fixed loan share has actually decreased, meaning the number of people wanting to lock in their home loan rate has dropped," she said.
"Home loan borrowers may be questioning whether locking in now is smart given economists are predicting further cash rate cuts."
Looking at the rate changes from Westpac, owner-occupiers wanting to fix a home loan interest rate for five years on principal and interest repayments (P&I) in a packaged loan could now get a rate of 3.49% (comparison rate 4.01%), which is a reduction of 0.60 percentage points.
According to Westpac, that rate includes a package discount of 0.20 percentage points, which is only available for balances above $150,000 on those loans.
That cut brings Westpac's loan in line with Commonwealth Bank's five-year package home loan for owner-occupiers paying P&I on a loan amount greater than $150,000, which also has a rate of 3.49% (comparison rate 4.46%). ANZ and National Australia Bank have higher advertised rates on the equivalent loan type of 3.53% (comparison rate 4.46%) and 3.59% (comparison rate 4.42%) respectively.
Canstar's home loan database currently has a number of standalone home loans for the same fixed term length available at rates under 3%, including from lenders such as Greater Bank and Westpac's own subsidiaries: Bank of Melbourne, St. George Bank and BankSA.
In mid-August, the Westpac subsidiary banks lowered a number of their fixed rates to below 3% on both standard and package loans.
Westpac's largest reduction of 1.30 percentage points today was to its four-year fixed investment package home loans with interest-only repayments. The standard package rate for this loan is now 3.79% (comparison rate 4.64%).
In variable rate movements, Westpac's variable Flexi First Option loan for new owner occupiers paying principal and interest was cut by 0.15 percentage points down to 3.43% (comparison rate 3.44%).
Westpac General Manager of Home Ownership Will Ranken said the current low interest rate environment was driving competitive offers for home buyers, which – coupled with the new home loan incentives and discounts available – may make it an appealing time for Australians to start thinking about purchasing a home.
Canstar's database shows that home loan interest rates have generally been reducing in recent months due to a combination of factors, including the lower than usual price banks are paying for longer-term wholesale funding and the Reserve Bank's cuts to the cash rate in June and July.