Some would-be home loan borrowers who can muster up a sizeable deposit could be eligible for a discounted loan with Westpac, in a move that is expected to become more common from Australian banks.
Westpac today increased its home loan discounts for some new customers who would be able to hand over a deposit of more than the typical 20% of a property's value.
The bank first introduced a discount on basic promotional interest rates for some new customers in August, but it was only a 0.05 percentage point cut.
The discount was today increased by a further 0.05 percentage points to 0.10 percentage points off for new customers with a loan-to-value ratio (LVR) of up to 70%, available on all variable and fixed loans for owner-occupiers paying principal and interest.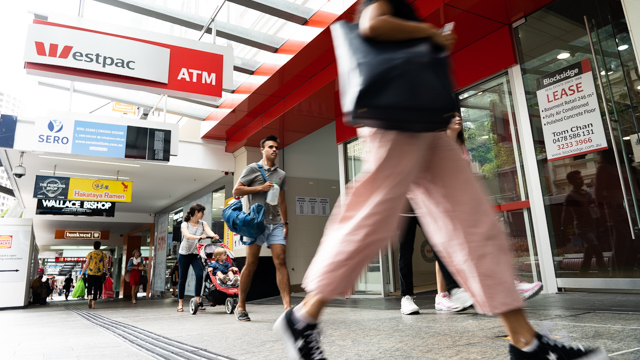 A loan with an LVR of up to 70% means a borrower would be required to pay the bank a minimum 30% deposit to secure the loan. For instance, a property valued at $600,000 would require a deposit of at least $180,000 (30% of property value) for the lender to loan you the remaining $420,000 (70% of property value).
Westpac has indicated it will not offer the discount to loans with a deposit of less than 30%, and the higher discount isn't available to existing customers.
Canstar finance expert Steve Mickenbecker said the move showed Westpac wanted to attract new customers who have saved a larger deposit and therefore were seen as less of a risk to the bank.
"We're in a competitive market but the banks are discerning, looking for high-quality credit," Mr Mickenbecker said.
"We can expect a more widespread move to greater discounts for high-deposit loans."
He also said this was further evidence of better rates being provided to new customers over existing ones – a trend that has faced hefty criticism and will be a key focal point of the Australian Competition and Consumer Commission's (ACCC) investigation into mortgage pricing.
"Again, the reduced rate applies to new borrowing only, still leaving existing borrowers out in the cold," he said.
Westpac's subsidiaries – St. George Bank, Bank of Melbourne and BankSA – have also cut interest rates by increasing the discounts today for new owner-occupier borrowers paying principal and interest.
This has brought several of their loan rates to below 3% for new customers, particularly those with deposits of at least 20% to 40% of a property's value.
Image source: Emagnetic (Shutterstock)