Ahead of inflation data to be released next week, Westpac economists are forecasting the Reserve Bank of Australia (RBA) will have little option other than to leave rates on hold in 2018.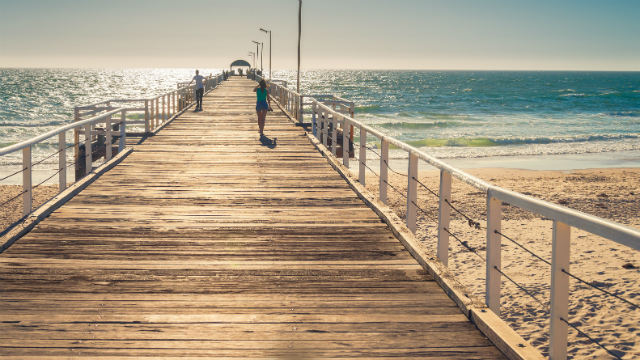 The RBA previously jumped to cut rates when there was a drop in the Consumer Price Index (CPI) in April 2016 as the underlying inflation was lower than the Bank's expectations.
The response to this 'inflation shock' saw house prices skyrocket in Sydney and Melbourne, with house price inflation in Sydney hitting 22.4% in January this year.
But Westpac's Chief Economist Bill Evans said this was a "definitive lesson for the new Governor" and that sticking to inflation targeting policy was not always a good idea.
Westpac economists are expecting the new CPI data released next week will reflect a slowing in underlying inflation, which will make it difficult for the RBA to maintain its upcoming targets for underlying inflation.
They are forecasting headline inflation of 0.74% – estimating 0.46% of that will be attributable to the surge in electricity prices in Sydney and Adelaide.
"So, if momentum in underlying inflation is slowing into 2018 and there is a technical need to lower the forecasts then the Bank will face a challenge in credibly maintaining its 1.5-2.5% forecast for underlying inflation in 2018 and its 2-3% forecast for underlying inflation for 2019," Mr Evans said.
But, according to the economist, "financial stability risks" will stop the RBA from making any rate cuts like they did in 2016.
"On the other hand, raising rates in such an environment seems equally unnecessary while effective macro-prudential tools are available to deal with unwelcome developments in asset markets," he said.
The economists based their forecast for slow underlying inflation on a number of factors, including businesses absorbing increases in energy costs and the expected revisions to the weights used in the CPI – a revision that previously lowered CPI results.
"Key assumptions behind our forecasts include the expectation that margins in food retailing; clothing and footwear; household goods; and recreation will remain under pressure," Mr Evans said.
"Health costs are expected to continue to fall while the softening in the Sydney and Melbourne housing markets is likely to take some pressure off housing construction costs."
Other experts say there could be a rate move next year
Following the RBA's monetary policy announcement in October, Channel Nine Finance Editor Ross Greenwood pointed to a recent revision by money markets to put a rate rise at August 2018.
"Do note, most economists predicting a rate rise think there will be two," Mr Greenwood said.
"Interest rate moves rarely come along – there's either no rate move or there's two or three in a row."
Meanwhile, the RBA Shadow Board at the Australian National University (ANU), which includes two former RBA board members, said there would likely be a rate hike within six months.
The Shadow Board put the probability of a rate hike in six months at 73%, up four points from 69% for September.