Treasurer Scott Morrison has claimed abolishing negative gearing will make renting less affordable for everyday Australians, following Labor warnings about worsening household debt.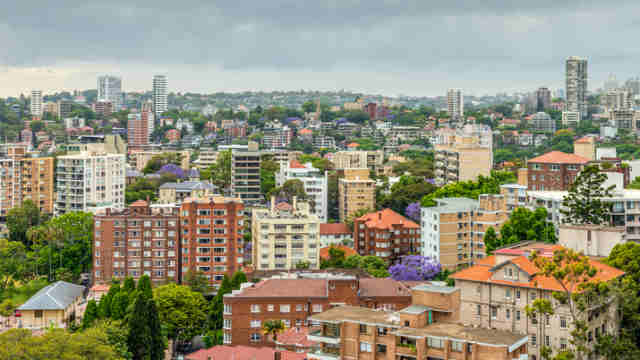 In a press release on Wednesday, the Treasurer claimed that Labor's plan to abolish the tax incentive would increase rental costs and make it more difficult for Australians to save for homes.
Mr Morrison cited the recently released Census data, which shows an increasing number of Australians are renting, paying higher rental costs, and are being pushed into housing stress – defined as having to pay more than 30% of household income towards rent.
"Labor are determined to drive up rents by abolishing negative gearing. This will only push more households into rental stress and drive Australians further away from home ownership," Mr Morrison stated.
"Labor simply fails to grasp that 27% of Australia's housing stock is owned by investors, with 2 million taxpayers in Australia having an interest in a residential investment property."
The Treasurer cited a BIS Oxford Economics report from March 2016, in which modelling found that Labor proposals would see rents rise by 10% per annum and 70,000 more households would be pushed into mortgage stress.
However, the report's findings were described as "manifestly ridiculous" by Grattan Institute Chief Executive John Daley last year, with its results implying a "plainly outlandish" loss of $3 of economic activity for every tax dollar raised (AFR).
Mr Morrison also pointed towards the Turnbull Government's own proposals to increase housing affordability in the May budget.
These included the ability to draw on superannuation for a first home deposit, the establishment of a $1 billion National Housing Infrastructure Facility, and the founding of the National Housing Finance and Investment Corporation (NHFIC) to provide low-interest finance for community housing.
Labor refutes benefits of status quo
The Treasurer's claims run contrary to statements given by Labor earlier in the week that negative gearing was a major contributor towards Australia's increasing household debt.
Australia, Canada, Sweden, and Switzerland all saw their household debt rise by 2-3% in 2016 to between 86% and 128% of GDP, according to the Bank for International Settlements (BIS).
#PoliticsHQ poll: Negative gearing & Capital Gains Tax
concessions should be wound back to make housing more affordable
& repair the budget.

— Sky News Australia (@SkyNewsAust) May 14, 2017
Labor has continued to call for negative gearing to be restricted to newly built homes, in order to discourage Australians from taking on too much debt and further pricing potential owner-occupiers out of the market.
"The negative gearing and capital gains tax discount together act to encourage Australians to take on debt because they can deduct investment losses against wage income," Shadow Assistant Treasurer Andrew Leigh told Sky News on Monday.
"The more debt you've got the more fragile your circumstances are to a shock…those who have called for a reform of negative gearing include economists across the political spectrum.
"It's not a radical idea, it's important in terms of making sure that we don't see the home ownership rate to continue to decline – it's now the lowest it has been in 60 years."
Labor also attacked the Coalition last week as Australian Government debt topped $500 billion for the first time ever. Debt is forecast to increase further to $725 billion by 2027/28, according to the Budget papers.
"After crashing through the half-a-trillion-dollar mark, the Liberals' runaway debt shows no sign of slowing down," said Shadow Treasurer Chris Bowen in a statement.
"With debt skyrocketing, Turnbull and his ministers insist on tax cuts for millionaires and multinationals and refuse to adopt Labor's fair Budget repair measures, including negative gearing and capital gains reforms."