New research from Propertyology has tipped the property markets of several small cities and regional areas around Australia to outperform Sydney and Melbourne's.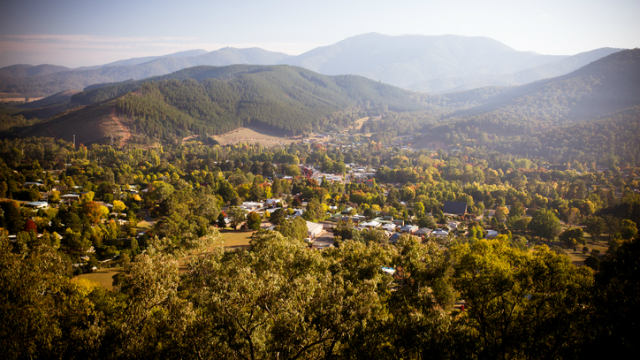 The property market analysts took a look at recent employment and property data to ascertain the strength of markets outside of the capital cities, and the results are somewhat surprising.
Hobart
Using data from the ABS and Domain, Propertyology found that over the 12-month period ending June 2017:
The number of jobs in Hobart increased by 8.4%, more than four times the national average, and more than double the increase of any other capital city
Hobart also had the biggest boost to median property values out of all capital cities
Propertyology Head Of Property Market Research Simon Pressley described the two coinciding of the two boosts as "no coincidence".
"Changes in job volumes at an individual city level (as opposed to just looking at an unemployment rate in isolation) provides more insight into future performance of property markets," he said.
Regional areas
Propertyology's analysis of rural areas found that many of them are seeing similarly promising boosts to employment, economic prospects, and property markets, particularly:
Dubbo, which saw a 21.6% increase in employment over the two years ending May 2017, and significant growth to its retail and tourism sectors
Several Queensland towns, including:

Townsville, which saw a 12.7% increase to jobs over the last 12 months
Mackay which saw a 7.6% increase to jobs over the same period
Cairns, which saw a 6.3% boost to employment in the year ending May 2017
Mr Pressley predicted a future boom for Cairns in particular, calling it "Australia's gateway to Asia".
"Demand from international students, domestic and international business conferences, and tourism are through the roof," he said.
"A Cairns construction boom is about to unfold in the form of new hotels, resorts, and expansions of the Cairns convention centre, sea port, and Bruce highway."
Other cities and towns highlighted by Propertyology for their jobs growth were:
Geelong – 22.3% job volume growth over the two years ending May 2017
Shepparton – 19.1% employment growth over the last couple of years.
Newcastle – 12.6% job volume growth over the last two years
Employment key to property market strength
A key finding from Propertyology's research was that areas that showed strong job creation were than likely to have a strengthening property market.
Property hotspots Sydney and Melbourne, accounting for 21.2% and 18.7% of the population respectively, were responsible for 57% of Australia's job creation over the last four years.
"The relationship between percentage of national job creation and percentage of total Australian population for all capital cities is remarkably consistent with how their respective property markets have performed over the last four years," Mr Pressley said.
However, Propertyology did note that this relationship generally takes 12-18 months to manifest in the form of any property market uptick.
Pressley noted that "at a base level, property is shelter".
"Wherever there is demand for more jobs in the future there will be demand for more shelter."