Roy Morgan Research has found that the number of homeowners experiencing mortgage stress has gone up, and sluggish wage growth is one of the main contributing factors.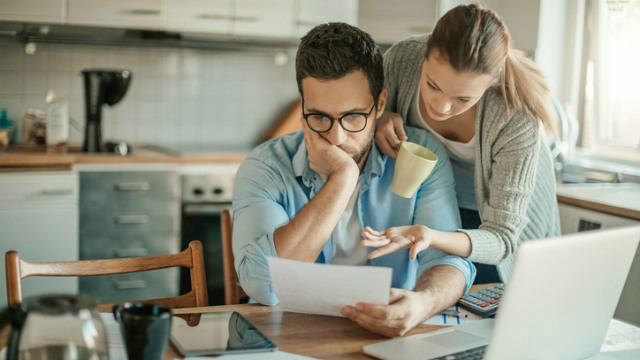 The findings come from Roy Morgan's Single Source Survey (Australia), which canvasses the opinions and situations of over 50,000 Australians per year, and over 10,000 owner-occupied mortgage holders.
The Survey found that in the three months to July 2017:
17.3% of mortgage holders experienced mortgage stress and were considered "At Risk", compared to 17.0% for the same period in 2016
12.8% of mortgage holders were considered "Extremely At Risk", compared to 12.4% for the same period in 2016
This is despite a decrease in loan rates, which are based on the RBA standard variable rate

The RBA standard variable rate averaged 5.25% compared to 5.40% for the same period for 2016
Borrowings growing much faster than wages
One of the key points from the Roy Morgan's findings is that homeowners' borrowings are fast outstripping their earnings.
The median household income of mortgage holders only went up by 2.0% in the last 12 months, whereas the median amount borrowed increased by 7.4% and the median amount outstanding increased by 13.1%.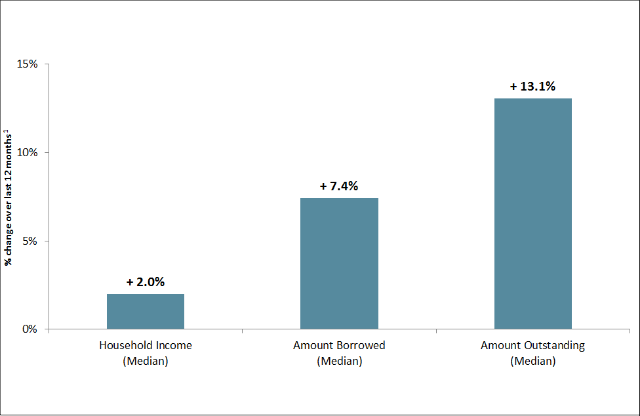 Source: Roy Morgan Single Source (Australia). Percentage change is based on 3 months to July 2017, compared to 3 months to July 2016. 3 months ended July 2016, n = 2,673, 3 months ended July 2017, n = 2,734. Base: Australians 14+ with owner occupied home loan
Industry Communications Manager for Roy Morgan Research Norman Morris said the findings spell trouble for the future.
"When rates eventually rise, this is likely lead to an even lower number of borrowers but existing mortgage holders who have borrowed in a low interest rate environment are likely to face increased levels of mortgage stress," he said.
"The final impact however will also be determined by what happens to household incomes, which are currently showing very modest growth."