At this month's meeting, the Reserve Bank of Australia (RBA) held the cash rate at the record low of 1.50%.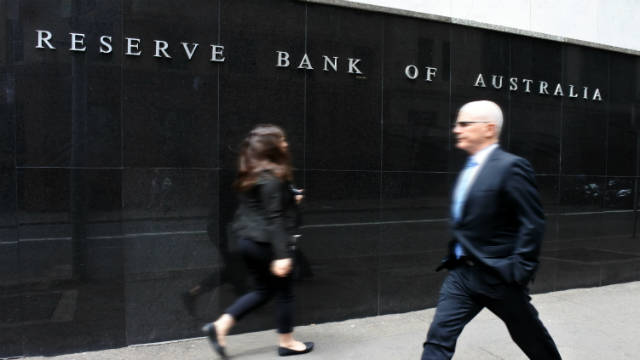 What's the September 2017 RBA Cash Rate?
The RBA has left the cash rate on hold again at 1.50%.
This marks the twelfth meeting in a row that the RBA has held rates steady, with the last rate movement taking place in August 2016 with a 25 basis point rate cut.
Economists correctly predicted today's decision, with all 23 economists surveyed by Bloomberg forecasting that the cash rate would remain on hold in September.
Futures markets put the odds of a rate movement either up or down at 0%.
RBA optimistic about labour market, less so about residential construction
In his monetary policy statement accompanying today's decision, RBA Governor Philip Lowe remained optimistic about the economy, saying that the low level of interest rates continues to support the economy.
The RBA forecasts the domestic economy will "pick up over the coming year".
In contrast to the previous month's statement, Mr Lowe was less optimistic about residential construction, having previously stated it is "forecast to be maintained for some time" at a high level.
This month, however, Lowe said that "residential construction activity remains at a high level, but little further growth is expected".
The RBA is also anticipating higher wages growth amid a more optimistic labour market.
"This [low wage growth] is likely to continue for a while yet, although stronger conditions in the labour market should see some lift in wages growth over time," Mr Lowe said.
..#RBA sees solid jobs driving some lift in wages, repeats concerns re higher $A driving slower grth & inflation…

— Shane Oliver (@ShaneOliverAMP) September 5, 2017
The outlook for consumption was identified as a source of uncertainty for the economy.
"Retail sales have picked up recently, but slow growth in real wages and high levels of household debt are likely to constrain growth in spending," said Mr Lowe.
The RBA pointed to rising household debt as a key concern, which is basically outpacing overall growth in the economy.
Sydney put under the microscope
The housing market in Sydney was singled out in the statement, with the RBA indicating they expect price conditions to ease.
"Housing prices have been rising briskly in some markets, although there are signs that conditions are easing, especially in Sydney," said Mr Lowe.
The Governor also said household debt continues to outpace the slow growth in household incomes.
RBA highlights low inflation and rising AUD
While inflation is currently weak, the Board expects it to pick up gradually as the economy strengthens.
"Higher prices for electricity and tobacco are expected to boost CPI inflation," said Mr Lowe.
"A factor working in the other direction is increased competition from new entrants in the retail industry."
Moving to a discussion of the Aussie dollar, the Governor noted the recent appreciation and how it partly reflected a lower US dollar.
He also mentioned how it has affected Australia's economy and inflation.
The RBA expects the higher exchange rate will contribute to "subdued price pressures" in the economy, and weigh on the outlook for employment and output.
"An appreciating exchange rate would be expected to result in a slower pick-up in economic activity and inflation than currently forecast," said Mr Lowe.
Will there be a rate movement soon?
Earlier today, Channel Nine Finance Editor Ross Greenwood correctly predicted the RBA's decision to keep the rate on hold this month, saying that rates are "going nowhere anytime soon" and will be on hold until "late next year".
"Low inflation, weak wages growth and a soft labour market means there will be no rate rises for the next two to three years," said BIS Senior Economist Richard Robinson.
AMP Capital Chief Economist Shane Oliver says there will be not RBA rate change until "late next 2018".
…#RBA seeing signs of cooling in strong property mkts,"especially in Sydney" (I agree). Our view remains RBA on hold out to late next 2018

— Shane Oliver (@ShaneOliverAMP) September 5, 2017
Aussie dollar volatile following RBA decision
CommSec has reported a "surprisingly volatile response" from the Aussie dollar since the RBA annoucement, with the dollar bumping up to 80 US cents from around 79 US cents (at the time of writing).
Ross Greenwood predicted this spike in the AUD earlier today: