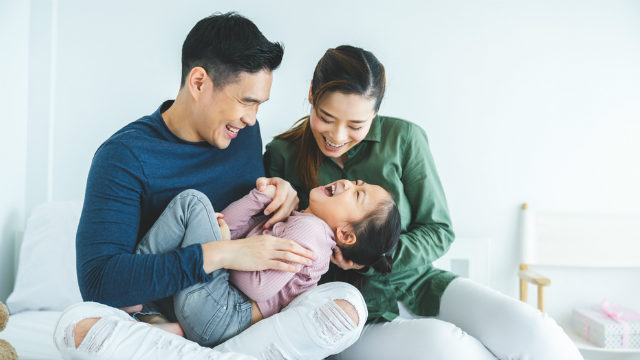 My husband and I are thinking about selling our house and buying a bigger (and more expensive) house nearby. We live in Brisbane's northern suburbs. At present, we have a standard variable rate home loan with a major bank (less than $70,000). We have both just changed jobs, so the bank has told us that we won't pass the HEM test until we are out of our probationary period. I have heard – anecdotally – that we could secure a loan at a different bank. We have the option of selling to a very keen buyer now for market price, and renting for six to 12 months. I am concerned that we would be spending money on rent. Should we wait to sell when we can buy or sell now and pay rent until we can buy again?
Mandy
---
You are like many Australian families who are grappling with these types of decisions every year. Should we upgrade, downgrade or renovate to better suit our goals and needs?
In your case, it sounds like one critical decision is already clear for you in that you know you'll be upgrading in your current area. A location that is familiar to you and a neighbourhood you see yourselves living in.
This is important, as once we know the location we want to buy in, we can start to undertake work on the three possible scenarios – starting with the property research and what is happening in this marketplace. Are prices falling, stagnant or increasing? Undertaking this research will help you decide your options regarding renting and which lender you source your loan from.
If prices are falling, obviously you will get less for your house than you hoped, but the good news is the upgrader that you're looking to buy should also be cheaper than in a rising market. In this instance, selling and renting could also stack up financially, as you cash out at the higher price, pay rent for six to 12 months, but hopefully you buy a bigger home for less in the future. It's a calculated call that really relies on reading the future direction of the local property market well.
If prices are stable then you could wait it out with your bank and keep saving to pay down your existing mortgage, as there is no rush to buy. Hence no reason to rent.
If prices are rising in your area then timing becomes more important, as again although you might get more for your property in a rising market, the bigger home is also going to cost more as well. In this scenario there really is no value in renting as you will have a triple hit financially. Firstly, in six or 12 months your current home would be worth more to sell, secondly, your rent money would be dead money and finally the bigger home will cost you more to buy.
In this third scenario getting finance is the priority. It's time to go mortgage shopping to see if you can find a lender who is open to the idea of lending whilst you are in your probation periods.
Under such credit policies, they want some comfort in terms of employment continuity and most would also typically be looking at the consistency of the industry you are working in. By way of example, if you have changed jobs in say the IT industry for better opportunities, pay, or career progression, lenders are likely to look favourably on you.
Lenders will be more cautious in approving lending whilst on probation if a borrower has done a complete change of career or earns a lot of their income via commissions, or those who have just become self-employed.
In your situation the other advantage you have is you have done a great job in paying down your debt, so depending on just how much extra you want to borrow, chances are your Loan-to Value-Ratio (LVR) will be lower than 80% potentially giving a lender even more comfort in approving a loan for you.
If this is the way you would like to go then your job is to find lenders who are flexible with probationary periods and find the best mortgage option for you, or engage the services of a qualified mortgage broker to do the leg work for you.
All the best with your plans.
About Ben Kingsley
Ben Kingsley is the founder and Managing Director of Empower Wealth and Co-Host of Australia's No. 1 Property, Finance and Money Management Podcast – The Property Couch. He's a Qualified Property Investment Advisor (QPIA) and holds a Diploma of Finance and Mortgage Broking Management. Empower Wealth Mortgage Advisory ABN: 31 158 698 447. Australian Credit Licence Number 428266.