In a pre-budget address concerning housing affordability, Treasurer Scott Morrison has all but ruled out making changes to
negative gearing
.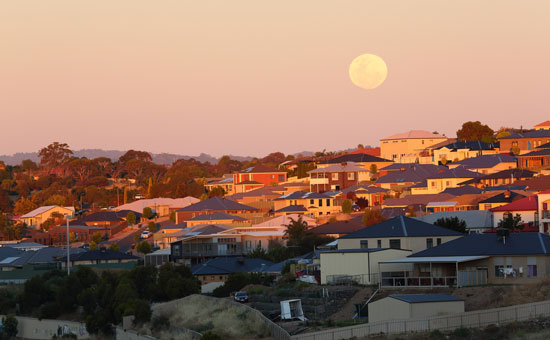 Speaking to the Australian Housing and Urban Research Institute (AHURI), Morrison described the negative gearing tax break as "an established and structural component of Australia's housing markets".
He also said that "disrupting negative gearing would not come without a cost, especially to renters", pointing out that 30% of Australian households are renters.
"You cannot make the reckless 'trust us' assumption, as the Labor Party have done, that making significant changes to negative gearing would not have a negative impact on rents and the availability of rental stock," Morrison said.
"Others have sought to oversimplify the issue by promising Australians they would all be able to buy the house they wanted at the price they can afford by changing one tax.
"It's not only wrong and dangerous policy, it's cynical and cruel."
Who thinks negative gearing should be addressed?
Leading economist Saul Eslake, whose AIST report Mr Morrison quoted in his address, told the ABC that negative gearing reform is "essential" if housing affordability is to be improved.
Eslake also questioned the idea that the "mum and dad investors" who use negative gearing were enough of a reason to justify avoiding negative gearing reform. Eslake pointed out to Sky News that Morrison had previously described negative gearing tax breaks as excessive.
Another critic of the inaction on negative gearing is Shadow Treasurer Chris Bowen, who told Sky News that "any housing affordability plan which doesn't involve genuine reform to negative gearing is a sham".
Will fixing the rental market fix the housing market?
While the address was ostensibly about housing affordability, a large portion of Morrison's address was spent discussing the rental market, and what he described as "the increasing pressures being placed on our social and affordable housing programs".
He strenuously argued that addressing issues in the rental market was an important step towards solving housing affordability. He defended his forthcoming policy actions by saying that "you can't help first homebuyers save for a deposit by implementing policies that increase their rent".
Morrison flagged the importance of "boosting and diversifying supply of rental stock", deeming it as "particularly necessary for lower income households, those at greatest risk of rental stress, key workers, and the increasing number of families dependent on rental accommodation".
To help accomplish this, he flagged the establishment of a taskforce that would examine the viability of "harnessing large-scale" private investment in order to increase affordable rental stock.
The new stock provided by the scheme would be in addition to the current private rental stock that Morrison says is "owned by mums and dads".
The idea is based on Britain's Housing Finance Corporation, which has so far provided more than $8.2 billion in affordable housing loans.
However, Bowen slammed Morrison on the topic of supply, pointing out that the Liberal Government abolished the National Housing Supply Council.
Additionally, a Labor release reiterated that the housing affordability crisis cannot be solved without addressing the tax breaks for property investors.
"The bottom line is reforming negative gearing will give young people the chance [to] get out of the rental market and buy their own home," stated the release.
In his concluding remarks at the AHURI speech, Morrison emphasised that "one budget will not turn these issues around".
"These are no single or easy solutions and the payback is achieved in some cases over a generation – not an electoral or budget cycle."