The Reserve Bank of Australia has kept the official cash rate at 1.5% – a record low that has been maintained for two years.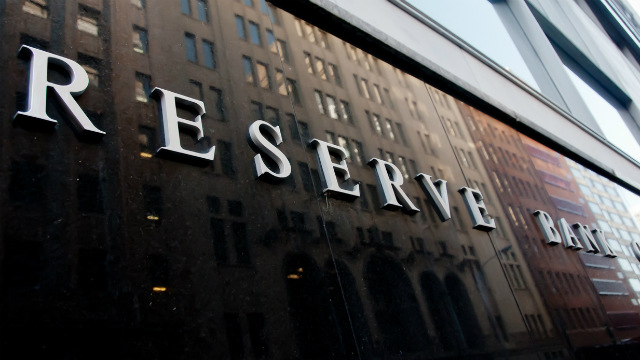 Economists widely anticipated the central bank to keep the cash rate steady at its August board meeting today – a rate that has been maintained since August 2016.
While the cash rate has not moved, home loan interest rates have been fluctuating with a string of lenders outside the big four having made hikes in recent months to offset rising wholesale funding costs.
However, ANZ and Commonwealth Bank cut a number of their mortgage rates last week.
RBA Governor Philip Lowe's monetary policy statement, released alongside the rate decision, said money-market interest rates were higher than they were at the start of the year but he noted that they had not "fed through to higher interest rates on retail deposits."
"Some lenders have increased mortgage rates by small amounts, although the average mortgage rate paid is lower than a year ago," Mr Lowe said.
Commonwealth Bank Chief Economist Michael Blythe told Canstar that Mr Lowe's statement, while largely similar to his previous statements, appeared to downplay recent speculation that Australia was heading for a credit crunch.
"What is interesting is that there has been a lot of speculation that banks will have to raise their mortgage rates because of the increase in short-term interest rates and some of the smaller banks have done that," Mr Blythe said.
"But the point the RBA keeps emphasising is that average interest rates have actually fallen over the past year so they seem to be playing down the possible impact of rising interest rates.
"I think it's also bit of a commentary on credit crunch speculation, because if there was a credit crunch average interest rates wouldn't be going down, they'd be going up."
Mr Blythe said the RBA also flagged two other economics risks that it had not previously: slower growth in China and the drought affecting parts of Australia's farming sector.
BIS Oxford Economics Head of Macroeconomics Sarah Hunter said the RBA remained comparatively upbeat about the nation's economic outlook and maintained growth to rise above 3% by the end of the year.
"We still see this as optimistic given the outlook for consumers, the further falls in mining investment as the LNG installations are completed, and the downturn in residential construction activity – GDP growth is expected to be closer to 2.5% this year and next," Ms Hunter said.
"We're also less optimistic about the outlook for the labour market, and expect the recent slowdown in jobs growth to continue into 2019."
The RBA repeated similar messages about how it expected low wages growth to continue for some, the easing housing market in Sydney and Melbourne and nationwide low rent inflation.
It also maintained that the current low level of interest rates would continue to support the Australian economy.