R
esearch released by Canstar today revealed existing home loan borrowers with the major banks could be paying a rate 0.79% p.a. higher on average than those being offered to the majors' new customers, with the financial comparison site urging home owners to consider shopping for a better deal rather than sitting back and waiting for the Reserve Bank to cut the cash rate.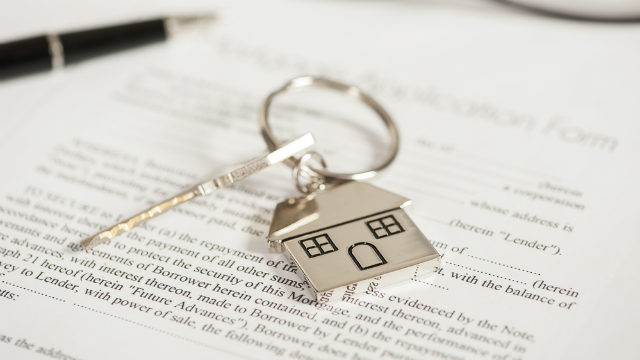 Canstar's analysis of Australian Prudential Regulation Authority (APRA) data shows around 80% of Australian home loan borrowers today are customers of the major banks.
The research also reveals that existing customers of the major banks with a $300,000 package variable interest rate loan are paying an interest rate of 4.66% p.a. on average. This compares with the average lowest variable rate of 3.87% p.a. on offer for new customers from the same banks.
Canstar's Chief Executive of Financial Services, Steve Mickenbecker, said an RBA cash rate cut was one way existing customers could see their rate reduced, but a more effective way to equal the playing field could be by switching loans and taking up the offers available to new customers.
"Existing borrowers have been left out of the recent bout of rate cuts by lenders, which featured cuts to fixed rates and offers to new customers," Mr Mickenbecker said.
"But the tide is changing, with an RBA cash rate cut imminent that could see close to six million existing home loan borrowers share in lower repayments."
Canstar research shows that existing borrowers riding out the current rate environment with one of the major banks on a package variable rate loan have an average ongoing rate discount of about 0.72% off the average standard variable rate, in exchange for an annual fee.
But Mr Mickenbecker noted that "even with their package discount, existing borrowers are still getting a thin slice of the rate pie.
"New customers today are being offered low variable rate loans with a redraw facility and the ability to make extra repayments at a rate of around 3.79% p.a. (*comparison rate 3.84%) with the major banks, or 3.29% p.a. (*comparison rate 3.34%) being the lowest variable rate currently in the market.
"When compared to the major banks' average package rate, that lowest rate could equate to a yearly saving of up to $2,800 in repayments and just over $85,000 in interest over the life of the loan.
"Why wait for a cash rate cut, and for it to be passed on by your lender? You can take the suspense out of it, and could be better off switching gears and taking advantage of the new customer rate offers here and now."
Major banks average package and variable rates
Loan amount
Average package rate
Average lowest variable rate
Difference
$250,000
4.66%
3.87%
0.79%
$300,000
4.66%
3.87%
0.79%
$400,000
4.64%
3.87%
0.77%
$500,000
4.61%
3.87%
0.74%
$750,000
4.55%
3.87%
0.68%
$1,000,000
4.55%
3.87%
0.68%
Source: www.canstar.com.au as at 24 May 2019; based on package owner occupier home loans available with the major banks, 80% LVR and principal and interest repayments. Lowest variable rate loan includes basic variable loans that have redraw and overpayment facilities, but no offset.
Compare
Home Loans From 1.89%