A controversial app that allows tenants to bid against each other to secure a rental is due to be launched in Australia later this year.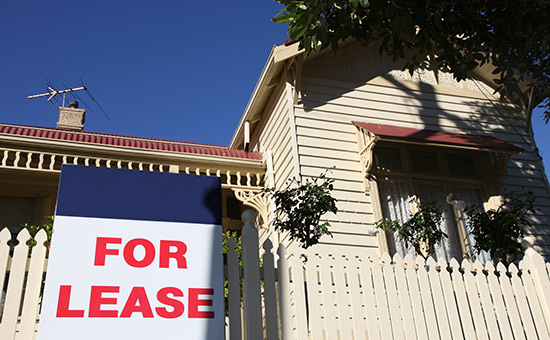 Rentberry, the real-time rent bidding app launched as a San Francisco startup, is expected to launch first in Sydney, then Melbourne, before expanding to all major cities.
But tenants unions are warning that the app will be used as a tool to drive rental prices even higher than they are now.
How Rentberry works
Essentially, the app allows tenants to create a renters profile, which includes all of their details and credit rating.
Tenants then bid against each other to secure the lease on a property.
This allows landlords to have complete control over who they rent their properties to, and pick the 'best candidate' based on a combination of the tenant's bid price and credit rating.
While early comparisons have been made to eBay, the co-founder of the app, Alex Lubinsky, would prefer people to see this development in the renting game as being akin to the implementation of Uber and Airbnb.
"There is always controversy when there is something new – some people act with fear [because] they still have not understood it," Lubinsky told Fairfax Media.
"When Uber came out, people said it was stealing taxi jobs, they don't have insurance, many things, but we all know now [that these] companies [brought about a] huge positive change."
On its Facebook page, Rentberry said its auction platform "streamlines" the rental process for both tenants and landlords.
"This creates a healthy rental environment in which all prospective tenants can evaluate competition and make educated offers," Rentberry advertises.
"Such open assessment results in a fair and true market price for the property that benefits both the landlord and the tenant.
"Landlords receive a complete application management solution, allowing them to select best-qualified tenants and rent properties at the true market price."
Tenants unions want rent-bidding outlawed
Spokesperson for the Tenants Union of NSW, Ned Cutcher, told News Corp Australia rent bidding should be banned, saying the practice only benefits those who can afford that "little bit extra".
"It doesn't bode well for our housing system and particularly for people who are already doing it tough to keep up," Cutcher said.
"What it does is that it takes the possibility of one tenant being played off against another tenant in the dark out of the equation.
"They'd be able to see where the highest bid is and they'd actually be able to see that it's real.
"Rents are a function of the market and this is a tool that tries to push the market as high as it can go.
"It's not actually asking tenants to set the price, it's asking tenants to bid up the price.
"I can't see how it would be anything but a bad thing for the rental market from a tenant's perspective."
These concerns were echoed by the Tenants Union of Victoria CEO Mark O'Brien, who told 7 News Rentberry would be "an unmitigated distaster" for tenants.
"It's basically forcing tenants to bid against each other for limited rental properties," O'Brien said.
"We think the practice of rental bidding should be outlawed."
Rentberry is almost here
The Australian launch of Rentberry is one part of the global rollout of the rent-bidding app, which has received $1.57 million in funding from major capital investors.
While a sea of disapproval washes over this untried renting tool, co-founder Lubinsky says that renting transparency is something that "Australia needs badly" and people would "love the concept".
"They said it should be very big in Australia, people will love it," he told Fairfax Media.
"By transparency I'm not necessarily saying higher prices, no absolutely not, what we showed in the US is that we actually save money of about 5.12% for tenants."