It looks like housing demand is starting to pick up across many of the larger regional areas in Australia, with data showing that house and unit values have increased over the past 12 months.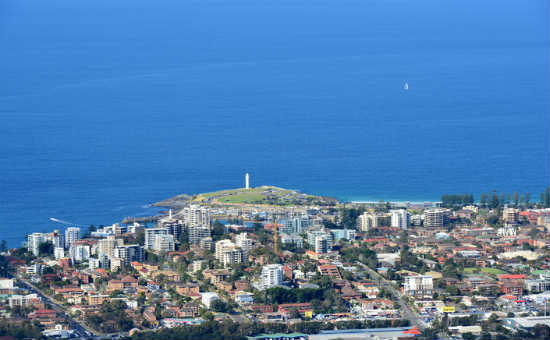 The record-high house prices and high demand in Australia's capital cities have long been far ahead of regional markets, with the top fastest-selling suburbs predominantly in, or on the outskirts of, the major cities.
But new research by the property experts at CoreLogic shows that out of the 50 most-populated non-capital city council areas, the majority have seen housing values on the rise over the past year.
"The data indicates that after a long period of soft housing market conditions following the financial crisis, housing demand is starting to pick up across many of the larger regional areas," said CoreLogic.
The results show the Wollongong council area is by far the most expensive place to buy, with median house values rising to $730,427 (+17.6%), and units at $530,170 (+13.1%).
Buyers seek out "lifestyle properties"
Located south of Sydney, CoreLogic says the Wollongong housing market has seen heightened demand due to the ripple effect from the housing affordability crisis in Sydney, and also due to people seeking out "coastal and lifestyle properties".
"Strongest demand appears to be in those areas within relatively close proximity to capital cities, particularly those which are coastal and tap into lifestyle demand," said CoreLogic.
Regional areas in New South Wales and around Sydney recorded the highest growth in housing value, with each of the 24 New South Wales regions analysed recording value growth.
"This is most likely linked to affordability relative to Sydney as well as Sydney home owners using equity in their home to purchase investment properties in lifestyle markets," said CoreLogic.
Due to this increased demand for "lifestyle properties", Sydneysiders and Melbournians are also bringing rapid growth to the Gold and Sunshine Coasts – more so than Brisbane.
Some regional areas still see decreasing house values
In comparison to the booming New South Wales statistics, all the Western Australian regions highlighted in CoreLogic's findings recorded falls in house and unit values.
Of the regional areas analysed, the ones that continue to see falls in value are in areas dependent on the mining and resources sector.
Queensland's industry-reliant town of Gladstone has seen the worst drop in house prices of 11.5% to a median house value of $298,356, while units decreased in value by a staggering 23.7% to $204,220.
Changes in regional areas
The following CoreLogic table shows the median house and unit values, and 12 month value changes to March 2017, in the largest non-capital city council areas.