Home loan provider
Reduce Home Loans has announced it now has one of the lowest home loan interest rates on the market, following a slew of cuts from Australia's major banks in the past week.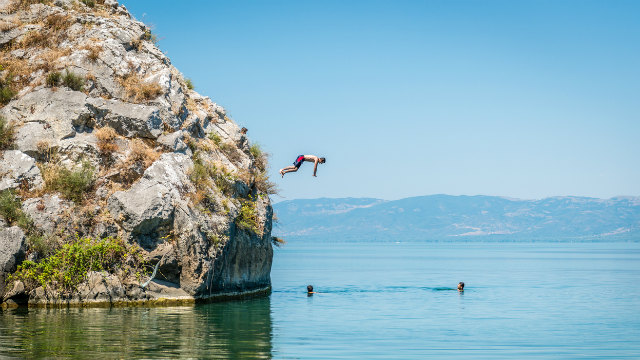 Reduce Home Loans has reduced the interest rate on its Rate Lovers variable home loan by 10 basis points to 3.39% (comparison rate* 3.39%), saying it is currently the lowest 80% LVR home loan rate on the market.
In the past week, Canstar has seen Westpac, ANZ and NAB adjust fixed rate loans, meaning all big four banks have moved rates on both owner occupier and investment fixed loans, with Commonwealth Bank having done so the week prior.
Westpac has also cut its variable rate loans, which includes a five-year introductory offer and a discount of 80 basis points.
Reduce Home Loans General Manager Josh Beitz said consumers are "no longer afraid of a home loan provider outside of the big four banks".
"Consumers are becoming increasingly savvy at finding the best deals available, and we plan on continuing to be there waiting for them," said Mr Beitz.
"It is our job to drive meaningful competition away from the big banks.
"Mortgage stress is a constant concern for many Australians, and at Reduce we encourage them to find a better deal."
Canstar's database of home loans, which compares over 4,000 home loan products from 100+ lenders, now shows Reduce Home Loans' Rate Lovers Special Variable product as the lowest advertised interest rate for 80% LVR loans.
The table below shows products in Canstar's database. The display is sorted by the advertised interest rate (lowest to highest), then provider name (alphabetically).
Source: Canstar. Based on residential variable home loans available for a loan amount of $350,000 at 80% LVR, and available for Principal and Interest repayments.
*Comparison rate based on loan amount of $150,000. Read the Comparison Rate Warning.
Canstar's Group Manager of Research and Ratings Mitch Watson said the rate cut by Reduce Home Loans sees the lender lower the already sharp rates on offer for their Rate Lovers Special Variable product.
"A 10 basis point decrease on a $500,000 loan reduces repayments by over $300 a year which highlights the importance for consumers to shop around and make sure they are getting a good rate on their home loan," said Mr Watson.
"There are a number of online lenders, such as Reduce Home Loans, on Canstar's database that continue to offer rates that are below those offered by the bigger lenders.
"This latest move could put further pressure on other lenders in this already competitive segment of the market."