With record-low interest rates and tax cashbacks largely failing to entice consumers to spend up and turn Australia's economic woes around, today the Reserve Bank of Australia decided to keep the cash rate steady at 0.75%. How have the last three cash rate cuts impacted bank accounts and when should we expect the next rate cut?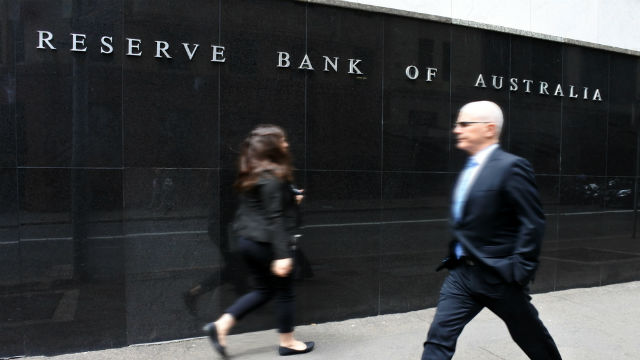 The Reserve Bank of Australia (RBA) has pressed pause for now in its battle to stimulate the nation's dispirited economy. The decision by the RBA to hold the cash rate at an historic low of 0.75% was widely expected by economists, even though successive rate cuts and recent fiscal (government) policy moves have so far failed to drive significant economic growth.
RBA governor Philip Lowe's statement, released this afternoon, said that as "financial market sentiment has improved a little", expectations of a rate cut had been "scaled back". Although, he did not go as far as saying he believed a recovery was on the way.
"While the outlook for the global economy remains reasonable, the risks are tilted to the downside," he said, citing the US-China trade and technology disputes and lack of business spending due to uncertainty.
"Other sources of uncertainty include the effects of the drought and the evolution of the housing construction cycle.
However, he repeated his opinion that "a gentle turning point appears to have been reached".
"It is reasonable to expect that an extended period of low interest rates will be required in Australia to reach full employment and achieve the inflation target," Dr Lowe said. "The Board will continue to monitor developments, including in the labour market, and is prepared to ease monetary policy further if needed to support sustainable growth in the economy, full employment and the achievement of the inflation target over time."
Why hasn't the economy recovered more, after successive rate cuts?
The Australian Government was betting on the recent tax cashbacks –- more than $1,000 for eligible individuals who lodged a tax refund this year – and the banks passing on the reductions in the cash rate in the form of cheaper home loan interest rates (see below) – to entice consumers to go on a shopping spree. That would pump more of their cash into the economy, lifting business confidence and fuelling the start of a recovery in the form of higher inflation (higher growth in prices), which at 1.7% is currently below the 2%-3% benchmark the RBA would like to see.
However, that hasn't happened, and consumers have remained steadfastly tightfisted. Instead, the nation seems to be paying off its debts.
Even though the tax bonuses kicked in after July 1, official evidence so far indicates that in many cases, it isn't being spent. Australian Bureau of Statistics figures show that overall retail spending rose just 0.2% in September (seasonally adjusted), about the same rise as in August and July.
The official cash rate cuts began in June, and have been followed by reductions in interest charges on home loans from a number of lenders. But some banks have reported that many of their home loan customers have not taken advantage of lower interest rates by cutting their repayment amount – they are instead likely to keep repayments the same to pay their loan off sooner. The Commonwealth Bank told a Parliamentary Committee only around 6.9% of its customers cut their repayments since the first cash rate cut in June. ANZ statistics were reported to show a similar figure. Both banks said most of their customers were ahead in repayments by weeks, if not months.
However, there are also indications that many consumers have been listening to the widespread calls to shop around for a better home loan rate, with ANZ group executive for retail and commercial Mark Hand recently reported as saying: "There is a lot less lazy money than there was before." The Treasurer, Josh Frydenberg, has been urging consumers to compare their home loan interest rate to competitors, and to call out their bank if it had not passed on savings from the cash rate cut. He has also tasked the Australian Competition and Consumer Commission (ACCC) with an investigation into the mortgage prices charged by Australia's banks, saying he wanted to increase competition and enable consumers to switch between lenders more easily.
When are interest rates likely to change again in Australia?
Economists are tipping the next cash rate change could be as late as February or as early as next month. Canstar finance expert Steve Mickenbecker said a December move was "highly unlikely". He said the Reserve Bank Governor, Philip Lowe, had repeatedly stated that he would wait to see what previous cash rate changes and the recent government tax bonus would do for the economy before making another cash rate adjustment.
However, Mr Mickenbecker said it seemed those moves had had little impact.
"There is no magic fix to the economy right now," Mr Mickenbecker said. "Unquestionably the hard yards have been done by the Reserve Bank, and Dr Lowe seems to be saying that he can't go any further yet. The RBA now seems to be pointing the finger at government and business, saying 'It's your turn'. The RBA wants the government and business to invest in new work (to start money flowing into the economy) and the RBA has lowered a major hurdle for them to do that, in the form of interest rates coming down."
AMP Capital Senior Economist Diana Mousina said while today's rate hold was anticipated, she anticipated more reductions in the near future. "We expect another month of soft data and a stronger currency will push the RBA to cut rates again in December by 0.25% and again in February by 0.25%," Ms Mousina said. "Quantitative easing is also likely next year."
The Australian National University's RBA Shadow Board is tipping a rate rise "will likely be the most appropriate decision in six months – but only just".
What impact have the cash rate changes had on home loan rates so far in 2019?
The reduction in the official cash rate tends to flow through to consumers in the form of lower interest rates on banking products, such as home loans and savings accounts. The reductions are not typically reflected in the rates charged on higher risk loan products, such as credit cards, although this can depend on the type of credit card you have.
Canstar Research has crunched the numbers, analysing trends in all products listed on our database, and found that since the RBA first began cutting rates in June, the following changes have been made:
608 cuts to variable rate home loan products and 1,313 cuts to fixed rate home loans, for a total of 1,921 cuts on our database over five months. Two variables rates have increased while 21 fixed rates have been lifted.
Fixed rates have gone down more than variable loans – the average variable rate cut has been 0.59% compared to 0.65% for fixed rates.
Term deposits: Average rates for six-month terms have reduced by 0.74% to 1.51%; two-year terms by 0.89% to 1.45%, and five-year terms by 0.97% to 1.42%. The best term deposit rate on our database for any term is 1.90%.
Bonus savers: Base rates have been slashed by 0.47% on average, while promotional rates (which are applied for a limited time to these savings accounts) have increased by 0.2% on average. Bonus interest rates, which may require certain eligibility criteria to be met, have declined by 0.49%, and the total average rate on these products has slipped by 0.65%.
Flexible savers: Base rates, on average, have fallen by 0.58%, while promotional rates have gone down by 0.1%, and the total average rate has slipped by 0.61%.
Flexible Savers 04/06/2019 to 05/11/2019
New
Old
Changes
Min
Max
Average
Min
Max
Average
Number
Average
Base Rate
0.10%
1.50%
0.74%
0.25%
2.20%
1.30%
68
-0.58%
Promo Rate
0.60%
2.05%
1.43%
0.75%
2.20%
1.61%
17
-0.10%
Total Rate
0.10%
2.65%
1.11%
0.25%
3.05%
1.70%
68
-0.61%
Source: www.canstar.com.au, 4/11/2019. The information in the table does not include all savings account providers, and may not compare all features relevant to you. Savings account interest rates based on a deposit balance of $10,000 and paying a base rate of at least 0.1% p.a. Includes accounts that allow flexible access to balances whilst paying an interest rate. Promo rate means promotional or introductory rates that are offered to new customers for a limited time.
Bonus Savers (Saving Accounts with Conditional Bonuses) 04/06/2019 to 05/11/2019
New
Old
Changes
Min
Max
Average
Min
Max
Average
Number
Average
Base Rate
0.00%
1.15%
0.22%
0.00%
1.81%
0.43%
27
-0.47%
Promo Rate
0.75%
1.90%
1.28%
0.75%
1.90%
1.22%
1
0.20%
Bonus Rate
0.10%
2.30%
1.31%
0.40%
2.80%
1.75%
55
-0.49%
Total Rate
0.15%
2.30%
1.54%
0.85%
3.00%
2.18%
61
-0.65%
Source: www.canstar.com.au, 4/11/2019. The information in the table does not include all savings account providers, and may not compare all features relevant to you. Savings account interest rates based on a deposit balance of $10,000 and paying a total rate of at least 0.1% p.a. Includes accounts that pay a bonus rate when conditions are met. Bonus rate means ongoing bonus rates that are paid when conditions are met on a monthly basis.
Term Deposit Rates 4/6/2019 to 5/11/2019
Term
Min
Max
New Average
Old Average
Average Increase
Average Decrease
Number of Changes
Total Number of Term Products
1 Month
0.50%
1.75%
0.96%
1.51%
–
-0.55%
37
37
2 Month
0.60%
1.80%
1.12%
1.71%
–
-0.61%
38
39
3 Month
0.85%
1.90%
1.54%
2.14%
–
-0.61%
68
68
6 Month
0.85%
1.90%
1.51%
2.25%
–
-0.74%
67
67
9 Month
0.85%
1.80%
1.42%
2.14%
–
-0.72%
60
60
1 Year
0.90%
1.75%
1.47%
2.30%
–
-0.83%
66
66
2 Year
1.10%
1.75%
1.45%
2.33%
–
-0.89%
57
58
3 Year
0.90%
1.75%
1.43%
2.34%
–
-0.93%
43
44
4 Year
0.95%
1.70%
1.40%
2.31%
–
-0.93%
33
34
5 Year
1.00%
1.70%
1.42%
2.36%
–
-0.97%
32
33
Source: www.canstar.com.au, 4/11/2019. The information in the table does not include all savings account providers, and may not compare all features relevant to you. Rates based on deposit amount of $25,000 and include one interest rate per term (where available) for each term deposit product offered by institutions.