The Reserve Bank of Australia (RBA) has left the official cash rate on hold at the record low of 1.5%.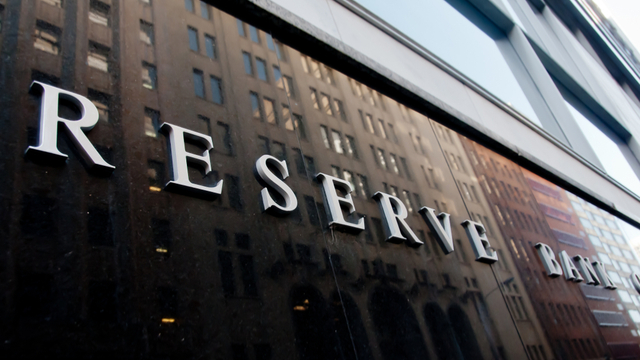 The RBA board has agreed to leave the cash rate on hold today, marking the 23rd meeting since the last rate movement in August 2016, which was a cut of 0.25 percentage points.
Analyst consensus was for the cash rate to remain steady in September, with all 25 economists surveyed by Bloomberg correctly predicting today's decision.
Westpac chief economist Bill Evans said he was not expecting the RBA to lift or cut the cash rate any time before 2020.
In an economic update yesterday, Mr Evans said tightening financial conditions and macro prudential policies have weighed on banks' ability to lend.
Westpac was the first of the big four banks to announce it would raise variable interest rates due to rising wholesale funding costs, followed shortly by Suncorp Bank and Adelaide Bank on Friday.
Canstar's home loan database showed variable rate increases dominated rate movements for owner occupiers and investors in August, with 17 lenders lifting variable rates, while only four lenders decreased rates over the month.
Overall, rate movements averaged 0.08 percentage points on owner occupier loans and 0.09 percentage points on investment loans.
The data showed savers also saw interest rate increases, as six institutions raised rates on one-year term deposits by an average of 0.24 percentage points, while four institutions cut rates by an average of 0.14 percentage points.
RBA Governor signals optimistic wages outlook
In his monetary policy statement, RBA Governor Philip Lowe had a more positive outlook for wages growth than he did last month where he said the rate of growth had "troughed".
Dr Lowe said in today's statement that wages growth remains low but it had picked up a little recently.
"The improvement in the economy should see some further lift in wages growth over time, although this is likely to be a gradual process," he said.
The governor also noted the depreciating Australian dollar against the US dollar and most other currencies.
The Aussie dollar is currently trading around 72 US cents, with CommSec reporting it had jumped slightly after the RBA's announcement.
Dr Lowe maintained mortgage rate increases have been small and the average interest rate was lower than a year ago.