Another month, another official cash rate hold. While it feels like 'Groundhog Day' for the RBA again, a growing number of economists and analysts say pressure is mounting on the central bank to eventually make a cut.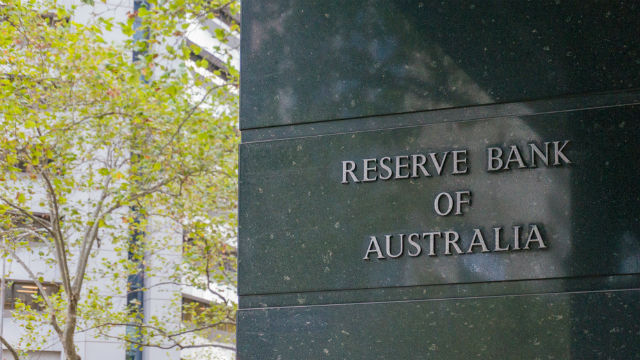 The Reserve Bank of Australia (RBA) has chosen to leave the cash rate on hold at 1.5% today at its first monetary policy decision for the year – making it almost two-and-a-half years of no cash rate movements.
The board has also downgraded its economic growth forecasts for the nation from averaging around 3.5% to around 3% this year and "by a little less" in 2020 due to increasing downside risks, as widely anticipated by analysts.
The bank has indicated it sees a pick up in inflation taking longer than earlier expected and as a result, it has reduced its inflation forecast from 2.25% to 2% this year.
Household spending and the effect of falling house prices in some cities were highlighted as the main areas of uncertainty for the economy.
Falling house prices, mainly in Sydney and Melbourne, and the impact this could have on household spending are partly why some economists say the chances of a cash rate cut in the near future are becoming more likely than a hike.
The banking royal commission's ongoing impact on lending, out-of-cycle interest rate increases and inflation continuing to track below the RBA's 2-3% target range, are several other factors analysts say could lead to a cut.
Financial markets now forecast a greater than 50% chance the cash rate will be lowered by 0.25 percentage points by the end of this year.
Economists will be watching closely for any signs of a less upbeat tone from the RBA when the bank's Governor Philip Lowe delivers a speech tomorrow and when the bank releases its quarterly Statement on Monetary Policy on Friday.
AMP Capital Head of Investment Strategy and Chief Economist Shane Oliver has forecast the central bank to make two rate cuts by the end of the year, which would see the cash rate drop to 1%.
"Combined with the run of poor national data lately, including a drop in business conditions, lower consumer sentiment, falling manufacturing PMI's, falling building approvals and falling home prices we think the Reserve Bank will need to downgrade its optimistic growth forecasts before cutting the cash rate in the second half of the year," Dr Oliver said.
He said the RBA may need to abandon its view that the next cash rate move is a hike, given both the headline and underlying rates of inflation continue to track below its target band.
ANZ economists also say the RBA would need to cut its growth forecasts, but they do not expect the central bank to change its sentiment around the need for a cash rate increase.
Westpac Chief Economist Bill Evans continues to forecast the cash rate to remain on hold in 2019 and 2020, while Commonwealth Bank analysts predict there will be a hike to 1.75% in December this year.
But CommBank analysts said Australian interest rate futures continue to price the risk of a rate cut due to increased pressure from NAB's recent home loan interest rate hikes and earlier rate rises from other major banks.
This morning UBS analysts predicted the RBA would significantly downgrade its growth forecasts in this month's monetary policy statement, in a sign it's not so optimistic that the economy is ready for a rate hike.
"Just how much the RBA shifts its tone will be key to whether the door is open to a rate cut," said UBS Economists George Tharenou, Carlos Cacho and Associate Analyst Jim Xu.
They said the banking royal commission final report should not trigger an acceleration in how the banks have already begun tightening lending standards, which should reduce the chance of an imminent 'credit crunch' and give some comfort to the RBA.
Governor Lowe and Federal Treasurer Josh Frydenberg have repeatedly raised concerns about the risk of a royal commission-induced credit squeeze from banks being too conservative in response to the responsible lending crackdown.